Whether you are a triathlon newbie or simply looking to improve your times or distances, triathlon training plans and guides can be invaluable.  Where else can you get advice from an experienced coach or triathlete from the comfort of your own home?
One of the first things triathletes should do at the start of their training season is to look for some type of plan to help them structure their training and race season.  The options are seemingly unlimited, so we are going to attempt to help you save some time and find the best training plans or guides from the get-go.
While some "best triathlon book/guide" reviews simply regurgitate everything they see on an Amazon review, we have a different approach.  Everything you see in this article has become a go-to resource for us over the years.  These have proven to be the tried-and-true guides for us.
Investing in a triathlon training plan can be a great way to get your own training on track, but is also a brilliant gift for the triathlete in your life.
The First Question to Ask: What are My Triathlon Goals?
It is hard to give a one-size-fits-all answer when it comes to advice on endurance coaching and guides.  When it comes to getting into shape to finish your first Sprint, we think a book and a good training plan will set you on the right path, and you can probably start your training just 12-14 weeks before your race.  When it comes to, say, an Ironman, we would not attempt to do it without a coach.  The extensive training for a longer race will probably begin several months before, even if it means riding on a bike trainer and swimming in a crowded lap pool during winter months.
Our point is that your overall goals are very important to understand, not only in terms of getting a guide or plan, but also to more broadly define the intensity of your Tri season.
A few of the key questions to ask at this stage are:
What triathlon distance do you want to do?
Is your goal to finish, to improve, or to win?
Have you done a triathlon before? If so, where do you need to improve?
What is your base level of fitness? Do you have any broader health issues to factor in to your training?
How much time do you have to train, both in terms of hours per week, as well as weeks/months until the event?
What is your budget?
Tri Coaching vs. Training Plans vs. Books
You have a few options when it comes to getting the right triathlon training guide or plan for you.  Each has a different budget range, different benefits, and will provide a different set of experiences in the end.  You also need to factor in your personality and what kind of motivation you think you will respond to.
Triathlon Books and Guides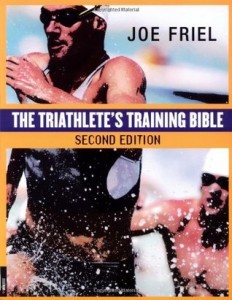 Using a triathlon book or guide can be a great, one-stop resource for triathletes of all kinds.  It allows you to learn about the sport, and understand the "why" behind different techniques and phases of training.  It also enables you to go back and reference it time and time again whenever needed, as well as review the materials on your own time.  I do that all the time, when I want to brush-up on something that I was perhaps not experienced enough to grasp or utilize the previous time I read it. Most good books will also have some type of training plan included.
Triathlon Training Plans
Google "triathlon training plans", and you will get over a million results.  It seems that everyone and their uncle has published some type of triathlon training plan.  Having a plan is important, but we stress that it is not about following the plan in a task-by-task way that is important, but rather having an idea of how intense each progressive training week should be, and then fitting that into your life in a way that works for you.  Note that finding a training plan that is right for you and your goals is critical.  Some are geared for beginners and will be far too easy for a serious triathlete, others are geared for elites and might cause a newbie to overtrain.  Be wary of anyone who publishes an exact training plan that is intended to be one-size-fits-all.
Tri Coaches
Getting a triathlon coach is the ultimate in personalized service, but it might also be the most expensive option on this list.  If you are doing an Ironman or even an HIM, we suggest at least finding a coach who can review your training plan and check-in weekly or more.  Beyond that, coaching can be effective for those with the budget, as it will take you a step further in precision than an online training plan or book might.  The great news is that nowadays, coaches can be virtual — meaning you have a real, qualified person on the other end, you just won't happen to train with them in-person.
Best Triathlon Books and Guides

Here are the triathlon books and guides we would recommend.
The Triathlete's Training Bible (here on Amazon) by Joel Friel is an authoritative collection of many topics on triathlon, and can be useful for newbies and experienced triathletes alike. It has more of an exercise physiology bent than most, allowing you to understanding why a certain regimen is important.  Almost every experienced triathlon is using some concepts from Friel's work, whether they realize it or not.  Friel goes into great detail on the science behind training, periodization, and the importance of a thoughtful and phased training plan.  It is really a lesson in how to mix intensity with rest, build speed, and build endurance.
Your First Triathlon Guide (here on Amazon) by Von Collins is more brief and only available via ebook and Kindle, but does a good job of distilling what you need to know into a step-by-step how-to. It is geared decidedly at first-time Sprint triathletes and guides you through a 100 day training plan.  In addition to providing the basics on training and gear, we like how it provides a step-by-step description of what to expect on race day.  Not as extensive as the Training Bible, it is great if you are a beginner.  It is the least expensive of our listed options, quite condensed versus some of the other options.
Triathlon Magazine's Week-by-Week Guide (here on Amazon) is a good source of information that takes you through the various seasons of triathlon very nicely. It also includes several plans, one of which will no doubt work for most triathletes.  It is worth the $22.
Best Triathlon Training Plans and Guides
Training plans can be found in many places online, and lots of them are free.  Here are our picks.
Hal Higdon has a brief 8-week training plan, free here, for those who don't need help with their basing. We like that the plan focuses on rest/strength two days a week.  For someone who is completely new to the sport, though, they will want more than 8 weeks of training.  Still, it is worth a look.
Triathlete Magazine offers a few detailed training plans for many race distances, and we think they do a nice job. These plans are decidedly intended for those who will be competing at a pretty high level.  Our only critique is that we might insert a bit more rest into the schedule than they do.  You can see an example HIM plan right here.

Zwift offers the ability to increase your bike power even before you can safely get outdoors.

We respect the work done by Training Peaks, affiliated with Joel Friel who is listed above.  Their app-based technology allows you to log and monitor your workouts, or upgrade to overlay your work with one of many training plans from experienced triathletes.  You can also incorporate coaching (see below).
The books listed above under "books" — all three – offer training plans as part of the book.  We would be fine with you using any one of them.  Whichever you choose, be sure it aligns with your base fitness level.  Often, a training plan will note that it is designed for beginner, intermediate, or advanced triathletes.  This is important, as you do not want to get in over your skis, and likewise you do not want to do a training plan where you are leaving lots of effort on the table each day.
If you have a spinner bike or indoor bike trainer, we strongly suggest you invest in a set of cycling DVDs or videos that can structure your training. Our favorite is Spinervals, but it is only compatible with non-smart trainers.  If you are lucky enough to have access to a more advance (and expensive) smart trainer, then we like the Zwift application, which provides some great rides with great climbs in addition to a set of very good workouts ranging from 30 to 90 minutes long.  Speaking of Zwift, Sufferfest, Trainerroad, and the other good smart bike applications, you can enter into a progressive training program with a goal of building endurance, building your functional threshold power, or whatever you are looking for. Such plans are asynchronous — you do them when you are able — and quite effective.  These options really work best with a smart trainer (listed above).  Common and popular ones today are the Saris H3 or the Wahoo KICKR.  You spend more, but you will probably use them more, too.
Best Tri Coach Options
If you have the budget and time, finding a coaching can really help you achieve your triathlon goals.  Not only will they be able to customize your training for your goals, but they will likely have advice on things like your triathlon nutrition and rest strategies.  Here are some ideas.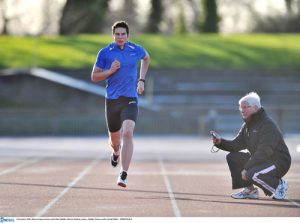 Many coaches are local, and there is no way we could list them all here. However, the governing body of USATriathlon offers a coach finding service for triathletes.  You must be an USAT member, but it is not costly and the membership can get you discounts on many races throughout the year.
While the aforementioned Joel Friel does not take on new coaching clients, he is known to facilitate camps throughout the year. We have not done them first-hand, but have heard good reviews and think learning from such as well-known coach would be quite interesting.  Additionally, if you are a user of the Training Peaks app and training plans, noted above, you can upgrade further to get remote / virtual coaching from their team.  This would help inject some much needed science and motivation to what is already a great training plan.
If you are primarily worried about your swim, we suggest a masters swim class at a local health club.  Swim coaching can go a long way toward correcting (or creating) a proper swim stroke.
As for one-on-one coaching, it can be a great option.  One we like is RTA Triathlon.  Chris and partners are experienced triathletes and offer 1-on-1 coaching, training plans, clinics, training camps, and webinars.  If you respond best to a personal connection and a customized training regimen, this could be a great option for you.
Precision Training
Whatever training plan you decide to use, make sure that you are not just approximating your workouts or trying to estimate your level of performance and exertion.  Don't only think about the investments you might want to make in training plans or coaching, but also consider the equipment that will help you train more precisely, and with more purpose.
We think any triathlete should have a good triathlon watch, something that can help you determine your pace, speed, distance, and overall exertion of any workout you do.  You wouldn't make cookies without measuring the ingredients — and you shouldn't train without measuring your distances and speeds.
The other piece of equipment that can really help make your workouts scientific is a good powermeter for your bike.  Power meters are not inexpensive, so we only recommend them for people who are serious about their training or have a budget above the norm.  If you get a power meter, though, you can really make your bike workouts precise, measuring your wattage and output and making sure you know where you are training relative to your anaerobic threshold.
How Much Should I Spend on a Training Plan or Coach?
Budget is always a factor when looking for coaching or a training plan.  The good news is that you don't need to break the bank on this.  For a relatively low investment, you can get some really good guidance.
If you have the budget, you can always increase your spend and get more extensive, personalized, or hands-on training.  This might be a good idea if you plan to do your first Ironman, are aiming to place regularly on the podium (Top 3 finish), or if you have a bad injury history.  A good coach or plan could help you be more injury-free.
Generally speaking, the more personalized and frequent the coaching is, and the higher-level the coach is, the more it will cost.
But for the typical healthy athlete who wants to be competitive, you do not need to spend a ton on your training plans.
Other Resources
We commend you for wanting to either get involved in triathlon or trying to improve your skills and times.  We continue to update our content here at Complete Tri.  Some of our most-read topics include: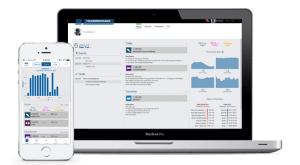 Be sure to tool around our website, and the resources at places like USA Triathlon as well as Active.  The great news is that there is a multitude of information available to a new or improving triathlete today.  Be sure that the source you are using is reliable and has stood the test of time, and then go all-in.  We love seeing new people enter the sport of triathlon!