If a global pandemic taught us anything, it is that we should all have ways to get quality workouts inside our own homes.  We expect this trend to endure in 2021 and beyond.
While the "smart bike trainer" phenomenon had been gradually building for years, a worldwide pandemic really shifted it in to high gear. Waits for new smart trainer units hit three months at one point, and the popular streaming service, Peloton, saw its stock price shoot from $19 to $91 dollars per share.
Why the popularity? Pairing a turbo trainer that can connect to apps like Zwift or Peloton makes for an entirely different indoor cycling experience.  For those who do at least some of their riding and training indoors, it is probably safe to say this new technology is a gamechanger.
We could probably do a piece on smart bike trainers, and then another piece on all of the apps available to someone who wanted to do smart cycling workouts.  We decided, however, that it would be most useful to our readers if we put them together, in the same article, because one feeds off the other.
When we started doing a roundup on the market of smart bike turbo trainers, smart stationary bikes, and the apps that go with them, our head began to spin.  The choices, and the number of "if-then" statements, can be a bit overwhelming.  We will do our best to simplify everything into plain terms.
Just Get to the Point: Which Smart Bike Trainer is Best?
| | | | | |
| --- | --- | --- | --- | --- |
| | | | | |
| | | Durable, reliable trainer for riders, can take a beating. | Cyclists who need a heavy-duty trainer that is going to be dependable. | |
| | | Like the H3, a good all-around choice. Always advancing. | Riders who want a tried-and-true trainer. Wahoo loyalists. | |
| | | Quietest trainer we tested, all the bells and whistles. | Those with a healthy budget who prioritize a quiet trainer. | |
| | | High degree of intereactivity; workouts for all fitness levels. | Fitness enthusiasts who may not be cycling junkies. | |
| | | Incredible value for the money. Best budget buy. | Those who want a really good trainer without spending 4 figures. | |
| | | If you can't do a wheel-off option, this is the best wheel-on smart trainer. | Those who require a wheel-on trainer. | |
Next, some definitions:
What Are Smart Bike Trainers?
Also known as spinners, turbo trainers, a bike trainer has long been an important tool for offseason and interval training.  You put your bike up on it, clamp everything in securely, and pedal away.  The "smart" part is the twist – we consider a smart trainer to be one that allows your speed and power to directly interact with the app or program you are cycling to.  When you cycle harder, the app knows it.  When your course calls for you to go hard uphill, the trainer knows it.  For the purposes of this piece, there are also smart stationary bikes that can be used instead of a trainer.
Smart trainers are often "driven" by a direct connection to the chain.  Old-fashioned bike trainers are driven by a tire coming in contact with a roller, creating friction, but also variation in the pressure based on how pumped-up the tire is.  In a direct-drive smart trainer, the rear wheel is off the bike creating a more direct transmission of power.
Smart trainers are quite a bit more expensive — about 3x — than a regular trainer, and they require a more involved setup process in our experience.  But if you are someone who plans to ride indoors for an extended period of time — like with the winter months — they can be great.
What Are Smart Cycling Apps?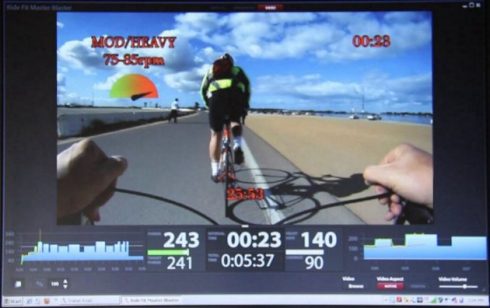 When you have your bike on a smart trainer, you almost always use an "app" to go with it. This way, you get the full interactive experience. A smart cycling app is a program or live stream that allows you to interact with the workout in a two-way manner.  It could be an interactive class where your cycling stats are being streamed to the coach who is in a different part of the world, or where your trainer is responding to the changes in the course on your screen.  It can also be that you are "virtually" riding next to your friend – who happens to live 3,000 miles away.  This latter part is the key for many — the ability to join a network and cycle with other folks.  We have even heard of avid cyclists who have moved all of their training indoors to a smart trainer so they can get off dangerous roads, but still ride with friends on a regular basis.
Smart Trainer App Examples
Some of the apps you might hear about include Zwift, Peloton (which is a little different, we will explain more), Sufferfest, Rouvy, and Trainerroad.  We spend time riding each one, so we know how various apps respond to various trainers.
We are going to go into more about apps down below, so if you need the crash course, keep reading after the smart trainer review section.
We also did a deep dive on the four most popular training apps, so be sure to check it out if you are getting serious about committing to one.  They typically require a monthly subscription.  These obviously require an internet connection, and you can access the app through an Ipad, computer, an Apple TV (in some cases) or sometimes via a bike computer.  
If you are not going to use an app, there isn't much reason to use a smart trainer. You might as well instead set your bike up on a regular trainer, save a lot of money, and just listen to some music or watch training DVD or a streaming video.
What Will This setup cost?
This is where it gets complicated.  You can spend a little or a lot!
To do this right, the upfront investment can cost anywhere from about $600 (for a smart trainer, assuming you have your own bike to put on it) to $2,200 (for a Peloton stationary bike).  There is also a way you can rig up a non-smart trainer to have some level of feedback to the program….. but you will miss out on some of the two-way benefits.  To enjoy the latest technology, we recommend not buying anything more than a year or so old, since the engineering is advancing so quickly right now.
The streaming programs (or apps), in order to truly be compatible with the trainers, will have a cost as well.  We have seen a monthly cost ranging from $10 to $40.  Compared to the price of spin classes at a health club, that is highly competitive, especially when you consider that the app will be on-demand and have hundreds of routes and workouts to choose from.  Popular examples are Zwift or Sufferfest.
We did not want to stream everything on a phone or iPad, so our setup involved an investment in the AppleTV device as well, allow you to stream an app directly to any TV.  That ran about $170.
There are a few more things we will outline below – but those two things are your big costs.  Pick a trainer, pick a streaming program, and make sure they are compatible with each other.
Why Would I Even Use a Smart Trainer?
This one is easy.  Smart trainers allow you to train on your own bike (versus a gym bike or a stationary bike) in the comfort — and safety — of your own home, and in a fully-connected way.  Probably the most common situation is a cyclist who wants to train on their road or tri bike during the winter, and in colder climates.  But we encounter riders who are tired of battling traffic, or hesitant to do their rides during rush hour or in low-light conditions in the early morning or evening.
We spoke to one avid cyclist, a multi-time Ironman triathlete, who said that after her 2nd scrape with a vehicle on the busy Southern California roads, she decided to move inside for all of her road bike training.  As much as she loved riding outdoors, her area was becoming too populated and the roads had just gotten too busy.
We also hear from cyclists who like the fact that the can add precision to their rides, because of the constant inputs and feedback on power, speed, and other metrics.  Unless you are using a power meter and bike computer, it is hard to do a wattage-based workout the way that you easily can on a smart trainer and app setup.  Interval training becomes quite scientific when an app is continuously measuring your wattage real-time.
Finally, there is the gamification of the apps that make indoors rides much more fun and entertaining than they used to be.  Not all indoor riding involves gamification, but Zwift and Rouvy do.  Again, take a look at our roundup on apps for the deep dive.
Best Smart Bike Trainers Reviewed
We like several smart bike trainers on the market today, as well as some of the higher-end smart stationary bikes.  Here are a few of our favorites:
Saris H3
Best All-Around for 2022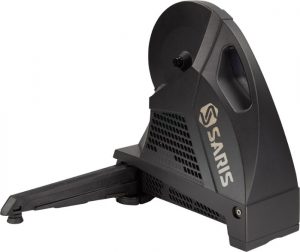 Saris is the new name for CycleOps, a brand we have admired for years.  The company, who also produces power meters, consolidated all of its branding under the Saris name. We love Saris products, and in fact their Fluid 2 is our top pick of the old-fashioned bike trainers on the market.  But don't let that fool you — Saris has adapted quite well to the smart trainer market.
We love the Saris H3 smart trainer, especially when factoring-in the price.
It is not the highest-end trainer on the market (if you have the budget, we are in love with the Tacx Neo 2T), nor is it the most economical smart trainer (the Tacx Flux 2 is a great option for about $100 less than the H3).  But the H3 is a solid trainer with a nice, big flywheel, lots of stability, and firmware that takes any hassle whatsoever out of connecting to your smart trainer app.
We commend the company for making their newest model – the H3 – much quieter than previous models.  In the old H2 model, the noise held us back from giving a wholehearted endorsement even though we loved riding it.  But Saris fixed it, and we thank them!  According to the company, the H3 is about five times quieter than the H2 was.  We also love that they have concealed their flywheel and all key moving parts, which makes the unit safer in a home with young children and pets.
As for other plusses, what we really love about the H3 is the firmware. This trainer will pickup a bluetooth signal quickly, will easily integrate your trainer with your app, and requires little-to-no software know-how on the part of the user.  It just happens with much effort, and that is how it should be.  We love the stability as well, aided by its wide, adjustable base.  That is important for riders above 200 pounds who may be doing hard workouts, standing, and potentially rocking the bike from side-to-side.  (We should note that a good cycling mat underneath any unit will aide in the rocking as well.)
Saris is owned by Trek, and for best inventory and the benefit of buying directly from the source, we suggest ordering from them.
Like other trainers, we wish it would come setup with a rear sprocket, because for many cyclists who are not bike mechanics, installing one will be the most challenging part of the setup.  Now that Saris has solved the "whine" problem, this model edges out Wahoo as the cream of the crop in our rating.  For those who value a combination of performance and value, with a very easy initial software setup, this is a great option.  Find the H3 here.
Wahoo KICKR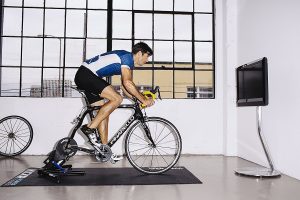 The Tried-and-True
(Find here) Perhaps the longest-standing model on the smart trainer market, the KICKR has been around for several years now.  We have liked the KICKR for a long time, and the integrated nature of using it with smart training apps is just a bonus.  Also compatible with the Zwift and other programs, the KICKR is a direct-connect model, meaning you remove your rear tire and your chain direct-drives the trainer.  In theory, this setup is probably a bit more accurate in terms of measuring power.  The KICKR is going to be a little more expensive – we typically see it in the $1,200 price range, depending on model year.  The electromagnetic resistance is highly-accurate and responsive, and you can measure up to 2,200 watts (not that you will really need that much).  We did an entire Wahoo KICKR Review if you wanted to do a deep dive.
The newest generation KICKR adds something called "Axis Feet" for 2021, allowing the bike to sway or tilt up to 5 degrees from side-to-side. This should give the rider a more realistic road-like experience — not quite to the level of old fashioned rollers, but an improvement from the strictly-fixed trainers of old.
If gadgets are what you are looking for, Wahoo has the gear-junkie covered.  If you really want to get setup on Wahoo, you can add the Wahoo Climb (found here) on the front of your bike.  When coupled with the Kickr in the back, you can simulate real hill experiences incredibly well.  The Climb will give you 20% incline on uphills, and 10% decline on downhills.  We were skeptical at first, when these initially hit the market, but we have tried the Climb and like it.  Others describe it as a "gamechanger."
The KICKR is the only model on the market that comes with the cassette already installed.  That is kind of nice.
We heard that some early models of the KICKR had some technical glitches, especially with the firmware, but more recent models appear to have gotten rid of them.  And one downside of the KICKR, if you have young children or curious pets at home, is that the flywheel is exposed and moving, and it can get really hot.  Just because there are a few folks who don't like them, if you buy a Wahoo we might suggest you get it through a larger retailer like REI who is setup to quickly and easily handle returns and exchanges.  You can also pick it up at a store, if you are near one.
One note about the KICKR — Wahoo has a max weight rating of 250 lbs on the unit…. keep that in mind if you are a heavier rider.
Peloton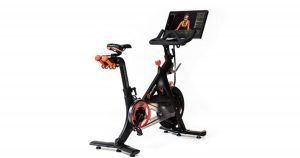 Best Smart Stationary Bike
Peloton's proprietary stationary bike is as smart as they come – as long as you are also using the Peloton subscription service for $40 a month.  The carbon fiber frame is stiff and responsive, much better than perhaps what you are used to in a stationary bike.  We like how quiet the bike is, which is something you get when the drivetrain, frame, and friction point are all integrated and made by the same manufacturer.  The 4' by 2' footprint is smaller (especially shorter in length) than what you would need to allow for a road bike on a trainer, and the quality of the built is excellent.  The screen is part of the bike, and it is of ample size given how close it is to you.  The bike is $2,245, so not inexpensive considering that it can't double as your outside bike.
TACX Neo 2T Smart
Quietest, and Best Overall if you have the Budget
(Find here) The TACX Neo 2T Smart resembles the Wahoo Kickr in some respects, but then it adds a bunch of features and a more elegant design.  It is a direct-drive model, meaning you remove the rear wheel and your chain directly drives the trainer's gear system.  But it actually takes the direct drive to another level, removing any belts or pulleys, making it a true direct-drive in the purest sense of the word.
The Tacx Neo 2T boasts the ability to mimic many different types of road surfaces, and can measure power up to a whopping 2200 watts (and if you need that much wattage, you should be training for the Olympic games.)  The accuracy level of the power measurement is slightly better than the Kickr, but they are both so close that you are going to directionally get a very good data output regardless.  The Neo Smart footprint is a bit wider than the other options, which might be noticeable in a positive way when you are really cranking on an uphill and putting side-to-side torque on the frame.  It is compatible with all of the apps reviewed here (12 total) with the exception of the Peloton subscription.  It is more expensive than the direct-drive models from both CycleOps and Wahoo, but it also has a reputation for behind the quietest of the bunch — virtually silent.  TACX was acquired by Garmin in 2019, so we expect the level of integration and sophistication to only increase as those two companies put their know-how together.
The other bells-and-whistles are too many to mention, so check out our review.  They include a light showing the power output you are producing, and the ability to have some side-to-side flexibility and feel more like a real road ride.  You can also use it without a power cord — it generates its own electricity!
For those who can't spend the $1,400 or so on the top-end Neo 2T, Tacx also provides the Flux 2 and Flux S, and in particular we like the value of the Flux 2.
The TACX is the most expensive smart trainer of the bunch (except for Peloton, of course) but for someone whose budget is not limited to the sub-$1,000 market, it is absolutely worth a look.  It is truly a beautiful unit.  When we rode the latest model, we were blown away by what we saw.
Tacx Flux 2
Great Value but still a High-End Smart Trainer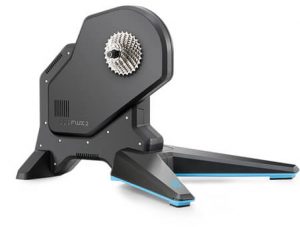 Tacx might have won this year's award for the best overall value.  You are still going to be spending nearly $1,000 on this setup, but for what you get, this is a great comparative value.
We know that Tacx put everything they had into the Neo 2T, which we love, but the Flux 2 gives you some of that functionality at a much lower cost.  A smaller flywheel than the Neo 2T means that you won't have quite the same resistance for abrupt climbs or stretches of intense ERG-mode workouts, but it is going to be more than enough for most riders, even those who are avid cyclists or competitive triathletes.
Like it's Neo 2T sibling, the Flux 2 is known for being a quiet trainer.
Wahoo KICKR Snap
Best Wheel-On Smart Trainer
(Find here) We switched our recommended "wheel-on" trainer this year to the Wahoo KICKR Snap.  We found that, compared to the competition, the KICKR Snap is just easier to setup and start riding.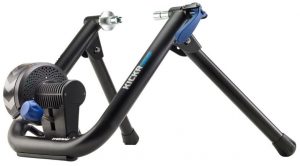 With all that said, comparing a wheel-on to wheel-off model is kind of apples-and-oranges in our opinion.
The snap is a good trainer that will offer the ability to ride with Zwift, Trainerroad, and other apps, but let you do it at a pretty nice price.  The all-in package is about $500, much less than you pay for the good direct-drive models.  Because everyone's budget is different, it was important to include one wheel-on model even though we suggest you go with a direct-drive if you can afford it.
The KICKR Snap really excels in the department of noise. It is quiet, and actually quieter than many of the direct-drive models we profile above. This is not an issue if you have a nice, secluded workout room, but can be a big benefit if you are trying to ride while a baby naps in the next room.  It is stable, built-well, and about 10 pounds lighter than the trainers built with direct-drives.
You might ask — if this is half the price of direct-drive models, why would you not get this?  There are a few reasons.  A direct-drive model tends to be more precise in its wattage measurement, and more responsive with the increase and decrease in effort or tension as it gets feedback from the app.  With a direct-drive model, you also reduce the variable of the tire, because a highly-inflated tire is going to create more resistance than one that is lower PSI.  Speaking of tires, you will want a trainer tire if you use this.  A wheel-on trainer can really wear out your rear tire in a hurry, due to the heat generated.  The direct-drive models are generally both more responsive and stable due to the flywheel size.  Finally, the best direct-drive models are going to be quieter than the wheel-on models.
Others
There are other smart trainers on the market, no doubt.  One that we recently reviewed was the Elite Suito from the Italian company, Elite. We are seeing more and more from this maker, and are planning to give them an even deeper look in the coming year.
Best Smart Cycling Apps Reviewed
Once you have the device, then it is time to find the right program or app.  This market has come a long way in the past couple years, having been on the receiving end of some major investment.  Here is sa ummary of the apps on the market right now (Editor's note, we recently did a head-to-head comparison of the four major apps on the market today, here).
Zwift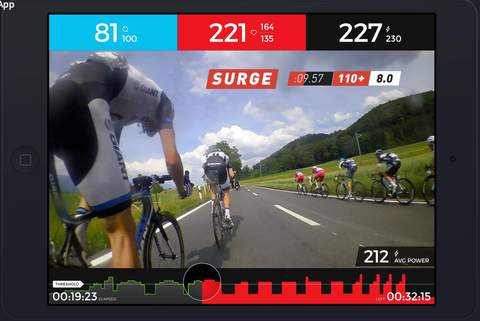 Zwift hit the scene a couple years ago and has been gaining a very loyal following of serious cyclists and intermediates alike.  It is an app-based system that runs on either a pc or an apple device, once you download the app and subscribe to the $10 a month software.
Zwift is a truly interactive gaming-style experience.  You compete with other, actual cyclists from around the world who are riding the same route as you, experience the climbs (and they have some good ones) and descents as they happen, and even select which turn you take at various forks in the road.
They offer many different rides based on a small but growing list of locations (London, Richmond, Austria, and the make-believe Watopia), each based on inspiration from actual routes or (in the case of Watopia) a virtual island.  You can ride the routes with and against people you've never met, have friends join you on the routes, or can opt for group rides or events which are often setup on an adhoc basis.  There are also options for interval training or free ride, making this highly accessible for all.  We think it works very well with either the Magnus, Kickr, or Neo Smart trainers above.
We also really love that Zwift integrates with Apple TV the best of any of the apps. To us, that is a big plus and makes it easy to use.
Zwift uses pure gamification to deliver the imagery — so it looks like you are in a videogame.  The other riders around you are actual riders from all around the world who are riding the same course at the same time.  While that is pretty darn cool, if you are someone who prefers real-world ride footage, then you may want Sufferfest.  Zwift is a great app and we can recommend it.
Sufferfest
What a great name for a cycling app.  We have become big fans of the Sufferfest brand, mainly because they think more broadly than just cycling.  Cyclists at the core, the coaches behind Sufferfest also focus on streaming strength and yoga workouts, which as we age we realize is an important aspect of staying healthy for triathlon or cycling.  The name of the game, though, is cycling, and they can stream more than 1,000 various workouts as well as more of a community ride slant with friends.  Over the years, we found Sufferfest to have a cult following with the cycling set, referring to following as Sufferlandia.  Perhaps what Sufferfest has most added to the world of cycling is a new baseline power measure, 4DP (Four Dimensional Power), a measure that incorporates several factors to determine your baseline conditioning, not just Functional Threshold which has been the standard for years.  If your goal is really to get some great workouts in, and you aren't as considered about having a massive community of riders, Sufferfest might be for you.
While as of this writing the Sufferfest doesn't integrate with the Apple TV app, one thing it has going for it is that you can use it offline better than any of the other options here, provided you have previously downloaded the workouts to the app.  We would that if you are looking for actual, coached interval workouts, we feel Sufferfest is a cut above Zwift.
Regardless, Sufferfest is emerging as one of the best alternatives to Peloton and Zwift.
Trainerroad
You can't mention Sufferfest, in our opinion, without also mentioning TrainerRoad.  Like Sufferfest, TrainerRoad provides structured workouts that are compatible with all of the same smart trainers as the others.  It was developed in Reno and borne of the spin class world, but add impressive structure to your workouts.  Like the others, Trainerroad has you do an FTP test as you begin (they note that they were the first ones to baseline that way — and now everyone does it) and they offer a catalog of more than 2,000 workout options — with a convenient search feature where you can base the workout on things like duration, intensity, type of workout, etc.  While we can't find a published number of workouts for Zwift or Sufferfest, it doesn't feel like either approaches 2,000 workout options.
Trainerroad has in-workout messaging, reminding you what to focus on or why that particular interval is important.  We find the messaging very helpful, and it has actually helped our ability to develop better cycling technique as well as learn quite a bit about the physiology of cycling.  A small feature that we really like is the real-time ability to extend the warm-up or cool-down of any given workout, simply by tapping the screen.
As a nice feature, Trainerroad also provides road workouts for when you our outside on your bike…. although, when we are riding the roads, we just like to go as hard as we can, vs. do intervals.  But for some, it is a great option.
Peloton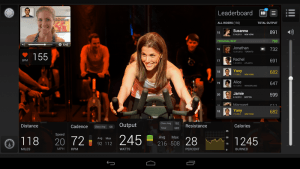 If you prefer, you can do the Peloton classes and rides, which by far work best if you also have the Peloton cycle.  More than 500,000 users subscribe to the Peloton service, which for about $40 a month allows you unlimited streaming of cycling classes and group rides.  Your riding is then streamed to the instructors so they can see how you are doing, and in some cases call you out as if you were in the room.  There is a leaderboard, which allows you to see how you are doing compared to other riders in a fashion similar to game theory.  This is a great option if you a) have the money to buy a Peloton bike, and b) prefer to ride as part of a class (you can find a class at almost any hour that suits you).  There is also a less-expensive option to simply stream their classes without the two-way integration, but in our opinion that sacrifices too much of the experience.  You just need to decide if you are willing to be locked-in to Peloton for everything — hardware and software – forever.
It is a constant topic of debate in our cycling circle — is Peloton worth it?  The answer will be different for everyone.
Tacx
A little further back, in terms of momentum, is Tacx.  Resembling Zwift more than Peloton, Tacx is an app-based system that is "hardware agnostic" meaning that you can use any number of bike setups with it.  Compatible with the Tacx trainers as well as other 3rd party trainers, it has a simple interface that allows you to ride notable rides or tracks from around the world.  You can also ride based on GPS coordinates that you enter, which is usually if you want to prepare for an upcoming ride.  To use it, you will need either an Android or Apple app downloaded, but the rest of your data is stored in the web.  The app is free, and as of now the workouts are free, which is the only option of the three we reviewed with no subscription cost.
Other notable subscription services include Kinomap, Trainerroad (we hear good things about this one, but have not yet reviewed it), Skuga, Sufferfest, BKool, Veloreality, CycleOps, and PerfPro Studio.  All have their merits, but the three listed above tend to be our go-to apps right now.  That could all change quickly, as this market is hot and moving fast.  We will update our reviews regularly.
How They Fit Together
Looking at these choices of mechanical equipment and technical equipment, the question can easily come up of "how do these things all work together?"  Using our recommended examples above, there are a a couple ways you can set up your home training system, depending on which equipment you buy.
| App / Program | Recommended Compatible Trainer | Display Method | Cost |
| --- | --- | --- | --- |
| Zwift | Saris H3, Wahoo Kickr, Tacx Neo Smart (see our reviews on each) | Stream on your tablet, laptop, or Apple TV. | $600 - $1,200 trainer, $15/month subscription (plus cost of a bike) |
| Peloton | Peloton Bike | Integrated screen on bike | $1,900 Bike, $39/month subscription |
| Tacx | Saris H3, Wahoo Kickr, Tacx Neo Smart (see our reviews of each) | Apple or Android app on tablet or phone | $900 - $1,400 trainer, $15/month subscription (plus cost of a bike) |
Note that if you go the route of streaming the workouts your your tablet or pc, you might want to consider some type of tablet holder for your bike.  This will allow you to get the audio and video close enough so you can full experience the instruction and data that the system provides you.  You may also want some amplification for the speakers, as the noise from your bike / trainer combo could drown out much of the sound.  This is probably most important if you are doing classes or coaching.
How to Setup a Smart Trainer with an App
For our example, we used a CycleOps H2 with the Swift and Sufferfest apps.
The smart trainer hardware setup is a little more complicated than setting up a traditional trainer.  The part you don't have to worry about is the smart part — it will find your wi-fi and bluetooth with no effort from you.
We wanted to put a new cassette on our trainer.  It did not come with a cassette, meaning there was no rear wheel sprocket to attach your chain to.  That left us with two choices:  Remove the cassette from our bike and put it on the trainer, or install a new cassette on the trainer.  We chose the latter, because in our experience once we have a cassette setup exactly how we want on your high-end bike, we hate to mess with it.
We ordered a basic but trusty Shimano 11-gear cartridge, which fit great on the H2 assuming we took a small ring off of the H2's shaft before assembling.  Installation was not bad, but if you don't have a bunch of bike tools, know that you will need a cassette lockring tool.  If you don't have one, it doesn't hurt to add it to your toolkit anyway.
Once we had the trainer setup and the bike on it, it was time to get the app to talk to the trainer.  This was complicated slightly by the fact that we wanted to test the app in a full-sized TV, not on an iPad or phone.  Signing up for the Zwift app was easy.  Connecting Zwift to the H2 was effortless.  This all happened on our phone.  We will test other apps like Sufferfest and Peloton, but we think it will be pretty simple for all.
The question was how to get it to show on the TV.  We evaluated all the options, and decided to invest the $150 or so in an Apple TV.  This is not really a TV, but a small device about the size of a steak that allows you to stream any app to your TV.  We downloaded the Zwift app to the Apple TV device, and within minutes were watching Zwift on our TV while cycling, and everything was talking to each other.
We recommend Apple TV as the most elegant solution (assuming you have an Apple iStore account).  It reduces the need to plug your phone or pad into the TV, and it can be used for many other streaming features beyond the cycling app.  No service charge is required, it is a one-time investment in a piece of hardware.  We would note, however, that Zwift is the only one of the bunch (right now) that has an actual Apple TV app.  For the others, you will need to using the mirroring feature to display the app from your phone or tablet.  Not the end of the world, but it will reduce some of the functionality, and use up some wi-fi bandwidth.
You can always stream the apps from a phone, computer, or tablet.  In fact, the majority of riders probably do.  It works fine, but you will want a large enough screen to be able to read some output numbers and other notes which might be pretty small on a phone.
As for connecting the smart trainer to the apps, that part is surprisingly, astoundingly easy.  You really don't have to do anything except perhaps begin pedaling.  The app will find the trainer, or the trainer will find the app — we are not sure.  All we know is that that part was a piece of cake.
How Does it Know How Hard to Make my Rides?
A smart trainer allows you to be much more precise with your rides, but to get the full effect out of it, you will want to do a baseline-type of ride on every app that you use. That should be the very first thing you do, take your App's FTP or Power baseline test.
Apps like Zwift and Trainerroad use a Functional Threshold Power (FTP) test, while Sufferfest is known for its 4 Dimension Power (4DP) test.  The 4DP test is a bit more complete and tests your power in different situations and durations to come up with its picture.  Then, the app uses this baseline to build your training plans and rides.
There is also something called ERG mode on most apps and trainers, which takes a little getting used to but can be a nice feature.  We write about that next.  But just know that whichever app you use should allow you to baseline your power, and that baseline will then be used for your future workouts regardless of which smart trainer you use.
What is ERG Mode on a Smart Trainer?
ERG mode adjusts the resistance so you don't have to.  ERG is short for "Ergometer", a device that measures overall work output.  Say that the training plan you are following one day needs you to get up to 300 watts.  Instead of you shifting and pedaling harder, the trainer will automatically calibrate so you are having to put out 300 watts at that moment.  You don't need to shift.
We find ERG mode to be nice in that it takes the shift out of the equation, but if you are coming from the world of traditional trainers, it will feel weird at first.  It also tends to work better if you are consistently pedaling at a good tempo — 80 rpm or more.  If you are a slower pedaler or like lower gearing, it might create some problems in ERG mode.
Generally speaking, I like to use ERG mode when doing any type of structured workout, but never when doing a course ride like on Zwift.
Smart Trainer Workaround: Converting a Traditional "Dumb" Trainer

If you are on a limited budget, but already own a regular bike trainer along with a bike that you like and a tablet or phone that can handle the software, you have a "Plan B" option.  It will not give you the same experience as a smart trainer, and if at all possible we recommend trying to at least getting to the level of the $600 Magnus (shown above).  However, we can totally respect that people want to save money.  Here is how you can get some of the interactive benefits with your dumb trainer.  (we really hate to call them dumb — they are actually incredible little pieces of equipment and have helped us immensely in our cycling).
Purchase an ANT+ or Bluetooth Bike Speed and Cadence Sensor.  This part would attached near your rear hub or in the wheel.  It will cost about $35 for a basic, but we recommend a simpler-to-run bluetooth model, here on Amazon.
Purchase an ANT+ stick that will go in your USB drive…. or if you are using an iPad or iPhone, just be sure you got a bluetooth-compatible sensor in the prior step.  Cost is about $25.
By pairing the sensor with your tablet, phone or laptop in this way, you can get a readout of your cadence, speed, and power (established by doing a functional threshold baseline test when you set it up — it will give you instructions) on the app or program.  You will miss the two-way interactivity, most notably the automatic ability of the trainer or bike to mimic the riding conditions or drill on the workout (hills, sprints, intervals, technique work) but it will give you a partial experience.
What to Look for in a Smart Trainer and App Setup
There are a few things to look for when making the big investment in your smart turbo trainer or indoor cycle, along with the right app to use with it.  Here are the pieces of advice we have for you.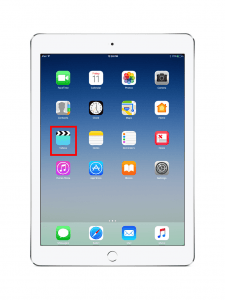 Do you Want to Ride Your Own Bike, or an Indoor Stationary Bike?  This might be the first question you should ask.  If you have invested in a nice triathlon bike and want it to be the basis for your year-round training, then getting a setup where you can put your bike on the trainer makes a lot of sense.  You can go with either the direct-drive or the wheel-on version, but you will have the benefits of a) saving money on the setup, b) building your conditioning on the exact bike that you will compete with and c) being able to use your same bike outside when you are ready for an outdoor ride.  You can also use your trainer for seeing if fitting or adjustments on your bike are working out, but in a safe environment. An indoor stationary bike is almost always quieter, and often takes up less space overall.  On the other hand, with your own bike, you can put the entire rig away when you are not using it indoors (perhaps in summer) whereas a stationary bike will always take up some space.
Are you Looking for the Peloton Community?  With Peloton making such a huge push into the market over the past couple years after getting major investment, they have built a massive and devoted community.  That community is enough to motivate some people all by itself.  Zwift is not terribly far behind, but probably doesn't have the loyalty and dedication of the loyal Peloton users.  If having that kind of community and coaching is important to you, you might benefit from going the Peleton route.
Vendor Considerations.  When it comes to the programs, workouts, or apps you intend to stream, think about the vendor who is providing them.  If you go with Peloton, which hundreds of thousands of people have, you will be "locked" into them for your hardware, equipment, and future subscription.  If they decide to raise the subscription fee by 50%, there isn't much else you are going to be able to do with your Peloton bike other than pay the fee.  Also, we think it makes sense to go with a company who is showing signs of growth and strength, so you can be sure the workouts you decide to do and the community you join will be around for a while.
Do you Like Live Classes? Or Structured Workouts?  Or Scenic Group Rides?  If your priority is to ride as part of a live class with an actual coach, you will want Peloton.  That has really become what they are known for.  You can do rides through scenic areas on both Zwift or Sufferfest, but on Zwift it will all be using gaming technology and interfaces.  Sufferfest has more to choose from in the way of actual ride footage.  Of those two, we give Zwift the edge when it comes to real-time group rides with other people.  Sufferfest is still the best if you are looking for structured, coached workouts — unless you want to use the old-fashioned DVDs, in which case we still love Spinervals.
What is your Budget?  The two-year ownership costs for each of the options is quite different.  With the Peloton, you will need to buy the $2,000 bike, have it delivered for $250, and then pay $480 a year for the subscription.  After two years, you will be into it for $3,210.  If you have your own bike which you like to use, you can get a very good smart trainer for $600, a trainer tire for about $35, and then subscribe to a service for about $10.  Assuming you already own the tablet or laptop that you would run the program on, you would be looking at a cost of about $950 over the course of two years….. a substantial savings and you would still be getting quality workouts.
Von Collins is an accomplished triathlete and cyclist, and the author of four fitness and training books: Smarter Running, Your First Triathlon Guide, Fit Foods, and 30 Rut-Busting Workouts.
Von has been cited as a triathlon, cycling, and fitness expert by Healthline, CNET, Forbes, Eat This, Not That and other major outlets.
Von has done dozens of triathlons and endurance bike races, coaches, and is an avid part of the cycling and triathlon community.