Since 1950, Pearl Izumi has been providing premium gear for riders of all levels from beginners to top-notch triathlete champions. Each piece has been rigorously thrown through the wringer by testers all around the world, and to add the icing on top, all their products come with a lifetime warranty against manufacturing or materials defects!
If you are looking for some awesome bike shorts, you've come to the right place! Here are some of their most options:
Pearl Izumi Quest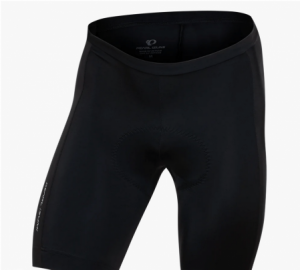 The Pearl Izumi Quest is one of the most popular lines from this brand. Versatile and beginner-friendly, it is perfect for someone that wants an all-rounder pair that is relatively affordable. You can't get any better quality at its price range, which is probably why it is a frequent headliner of "Best Buy" lists of many cycling sites.
Their price is not the only good thing about them; they've also added and renewed their design to make sure that you can stay on the seat longer. One of the biggest selling points is the reduction of thigh-on-thigh and bum-on-seat friction, which feels wonderful, especially for longer rides. The moisture-wicking fabric keeps you dry for relatively long periods and you'll avoid chafing from sweat and heat.
However, some cyclists have reported that it DOES get uncomfortable after extended periods say, after 20 to 30 miles, especially on humid days outdoors. The Quest shorts can lose their comfort after a few hours, and the waist tends to slip down.
Cyclists that want to cover some serious distance might need shorts with more features, but for the casual or beginner rider that heads out for a couple of hours, this is a versatile pair of shorts that is excellent value for money.
Best for: Beginner cyclists that are looking for their first pair of cycling shorts to wear on most rides. They will suit rides with a duration of about two to three hours. They also offer plenty of comfort for short, intense rides like during spin class!
Pros:
Great quality at an affordable price
Go-to pants for beginner cyclists
Tough, supportive material with low chafe risk
The materials and padding will reduce friction between your legs and the seat as well, minimizing injuries.
Cons:
Might be uncomfortably damp after long hours
More suited for shorter rides
Waistband has been known to slip
Pearl Izumi Attack Shorts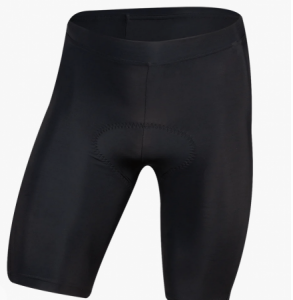 Another one of Pearl Izumi's staples, many have argued the Attack line to be quite a step up from their Quest. They are most popular if you're moving on from your first pair of shorts as a beginner and are getting serious about cycling. The Attack shorts can go for longer miles and periods as they wick moisture much better than Quest.
Instead of a waistband with a drawstring, the Pearl Izumi Attack pants have a gel-grip waistband to keep the pants in place. They also have fewer seams which give extra comfort for cyclists. The higher-quality fabric and better design flow along the body nicely, which gives cyclists more efficient rides and less energy is exerted. This is because their 8-panel construction provides more flexibility during a ride, compared to normal pants that have panel construction that can be somewhat restrictive.
One of the most prominent features of these pants is their seamless 3D race chamois. It provides enough padding and protection with a thickness of 13mm contoured form. This feature lessens friction points and relief in selected areas.
On the flip side, some users have expressed their dislike for padding. Although it provides comfort for longer rides, it can be seen as too thick according to experienced cyclists. Another issue you might face is the fabric's thinness and seams. Because it's been redesigned to have a thinner fabric for a lighter and more flexible feel, it can get damaged easier than in previous versions.
Best for: Beginner cyclists who are going for longer-distance rides. They're great for middle distances of about 50 miles give or take if no serious chafing or pressure issues are apparent yet.
Pros:
Value for money for beginner bikers
Great moisture-wicking materials
Anatomically comfortable with their 8-panel construction, giving flexibility and efficiency during rides.
Cons:
Some cyclists might not be comfortable with the thick padding
Issues with fabric thickness and maintenance because it can get less flexible and stretched if worn too often.
Pearl Izumi PRO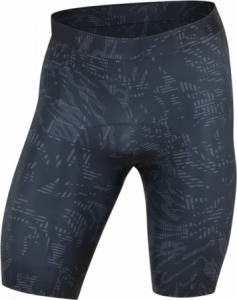 What do you get when you blend comfort, style, and cutting-edge technology? The Pearl Izumi PRO!
They're crafted to support long rides, with Levitate PRO chamois and their Italian PRO Transfer fabric that wicks moisture better than anything currently on the market. Although you might be worried the laser-cut raw edges on the pant leg might make it ride up, you'd be surprised that their printed silicone gripper holds very nicely.
They have a 7-panel construction to give more flexibility and minimize seams, which means these pants can fit the contour of your body much better and you can ride more efficiently. Some may feel surprised by their additional compression, which makes for a tighter fit. But overall, it will keep it in place and make the fabric blend seamlessly with your body.
One of the best features is the perfect blend of nylon, polyester, and lycra used in their Italian fabric. You'll feel warmer during cold days, but it still provides breathable fabrics that wick away moisture quicker than average shorts during hotter days. The chamois is of good quality and has a floating top sheet feature that moves with your body while the padding stays put. This reduces irritation, but still provides padding when needed.
There's not a lot to complain about the PI PRO shorts, since they're beautifully designed and chock-full of advantages. Some might feel that these shorts can feel a bit too tight due to the compression fit, but other than that it's a great product for long-range riding.
Best for: Elite cyclists that cover some serious miles and want their apparel to go the distance as well as intermediate riders looking to up their game and take their cycling to the next level. Great if you are about to set out on the road bike for a century.
Pros:
Levitate PRO chamois has a floating top sheet and avoids chafing
Breathable fabric that suits both colder and warmer climates
Sleek design that gives comfort, flexibility, and efficiency
Cons:
Compression fit which can be tight at first
Pearl Izumi Canyon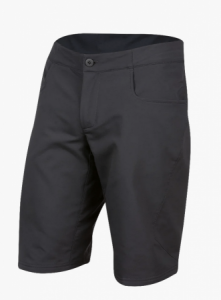 For mountain biking.
An alternative to lycra shorts, the Canyon has a water-repellent finish that will keep the dirt and grime at bay even on the muddiest trails. These shorts are remarkably lightweight and have two open-hand pockets, a zippered cargo on the right-hand pocket, and a rear security pocket store for you to keep your belongings in when you're going off-road riding. Some might consider this to be lacking and could be better if the zippered right-hand pocket can be matched with another on the left.
There's a basic, thin foam chamois with a floating top sheet which gives some comfort but could certainly be thicker. One of the best features of these shorts is the adjustable waistband placed on the outside of the pants, which is great if readjustments are needed from time to time.
One of the factors that are different from other combo shorts is the fact that Canyon's rear of the liner is fixed to the rear of the outer shorts by a strip of the same mesh. This will avoid the shorts from hiking up when you pull up the mesh liner inside. On the other hand, the liner and chamois cannot be removed, unlike others. These shorts might be great on the trail but you might not want to be walking around town in them!
Best for: Cross-country cyclists in warmer climates, fat bike or mountain bike riders, or road cyclists that don't like lycra.
Pros:
Short and liner combo is ultra-lightweight
Free-floating chamois top sheet gives adequate padding
Trail-ready and durable
Snug and comfortable
Cons:
No protection against falls
Not suitable for downhill riding
Could use more pockets
Not suitable for colder temperatures
Thin chamois
Pearl Izumi's lifetime guarantee on all their products can certainly give you the confidence to trust their products. We hope that this list has given you some inspiration on what to get for your next pair of bike shorts.
Jim is an accomplished triathlete and endurance cyclist, and has raced in more than 3 dozen USAT-certified races.  He is also an avid trail runner and gravel bike rider.
His areas of expertise are in endurance training, cycling, triathlon technique, race direction, and training plans.  In addition to writing extensively about the endurance world, he has managed gyms and fitness centers in the US.  Jim is a longtime writer for Complete Tri, Compression Design, and his work can be found on the resource pages of many triathlon and cycling clubs in North America.