Your bike will likely need regular maintenance and repairs. Your options are to either have some bike tools at home to do the basics, or find a good bike shop to help you out.
But what common costs are associated with bike ownership? While prices and services will definitely vary from shop to shop, below we cover some of the most common (and a few uncommon) bike services you may need plus their potential costs.
Bike Tune-Up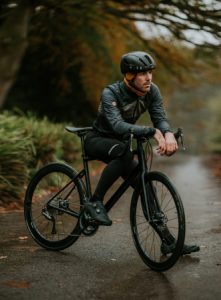 Usually Between $50 and $80
You should probably get a bike tune-up once a year, if not more often. A regular bike tune-up will help keep it running smoothly and should help prevent some costly repairs and safety problems. Although not all bike tune-ups are the same, most include a few standard items:
Check bike tire pressure
Adjust gears, brakes, and cabling
Clean and lubricate the chain
Clean the bike
Adjust headset and bottom bracket
Check and tighten all screws and bolts
Lubricate any moving parts
Check the drivetrain
Do a safety check
If the bike needs new cabling and the hubs need to be repacked, the price could go up to as much as $225. If you have a full-suspension mountain bike or an e-bike, the cost may be a little bit more because there are additional parts to adjust. For example, your suspension fork may need to be tuned for your body weight. This type of adjustment requires extra time and materials.
Factors that affect the cost of add-on repairs associated with a tune-up are the number of miles you put on your bike, the type of riding you do, and if you use the bike indoors on a trainer. Indoor riding causes a lot of sweat to drip on components, which causes faster corrosion.
If you don't keep your bike chain well serviced, you could end up damaging the cassette and chain ring, which would cost you much more in repairs.
Cost to Assemble a Bike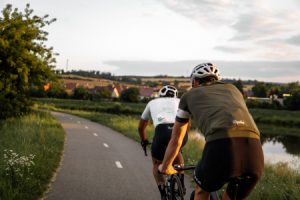 $60 and up
If you purchase a new bike and have it shipped directly to you, you may need help assembling it. Some bike shops charge by the hour for this service, while others give you a flat fee. For example, the VeloShop in Emmaus, Pennsylvania charges $85 for a basic bike build. There may be additional charges if you need extra parts or adjustments.
On the other hand, if they are building a bike for you from a frame that you purchased, it will cost you $75 per hour plus parts. A children's bicycle or a BMX bike may be a little bit less.
Cost to Disassemble and Pack a Bike for Shipping
$60 and Up
If you are going to travel or selling your bike, you will experience the world of shipping a bike.  It can be good to have your local bike shop to disassemble the bike for you. In this case, it will cost around $60, according to Bill's Bike and Snow in the Idaho Falls area. This price doesn't include the cost of shipping, just the cost to take apart and box up the bike.
Cost to True a Bike Wheel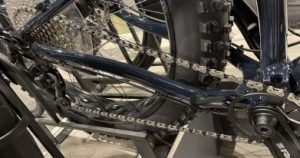 Usually Between $20-$40 Unless Parts are Needed
If you hit a bump or a pothole, you might find your wheel is out of true. In other words, your wheel just isn't straight anymore. An out-of-true wheel can make braking and steering difficult. It can also make your ride very uncomfortable.
If your spokes just need to be adjusted to bring your bike back into true, this will probably cost you around $20 for a basic wheel truing at a place like The Twisted Cog Bike Shop in Phoenixville, Pa. The repair may cost you more if your wheel needs parts – such as new spokes.
While it doesn't seem like that hard of a repair, truing a bike wheel is actually a hard thing to do at home.
Cost to Powder Coat a Frame
$240 and Up
If you want to update your bike frame, you may want to consider getting it powder-coated. This gives you a strong, durable finish. Powder coating a frame can get expensive, depending on how intricate of a design you are looking for.
The Goody Bros break their prices down for each step. For example, the cost to disassemble the bike is at least $80, depending on the bike. The cost to sand and prep the bike is $50, and the cost to powder coat the frame and fork one color is $110, not including the cost of the powder and materials.
So for a basic painting of a steel bike, you'll have a cost of a minimum $240.However, if you have special effects, multi-colors, or other specifications, you'll have to get a personal quote depending on what exactly you want to be done.
A full-suspension frame requires a lot more disassembly and detail work. It will be a minimum of $250 for the coating alone.
Other Services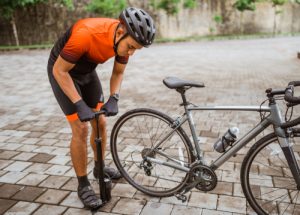 Many bike shops will provide you with a menu of standard services and prices so you can be prepared for your repair costs. However, if you need services for your bike that aren't listed on their menu, they may charge you a per hour fee based on what you need. This is, on average, $75 per hour plus the cost of parts.
Amanda Whittington is an accomplished adventure cyclist, having done some of America's iconic bike races, century rides, gravel grinders, cross-country races, and is currently training for track racing.  A ride leader and organizer, Amanda is passionate about cycling and teaching others, and works with beginner riders, teaching them group riding and bike safety as well as basic bike know-how.