The market for streaming cycling and bike training apps has exploded in the past three years.  A worldwide pandemic in 2020 only reminded people how important it was to be able to get a good workout without leaving home, a trend we expect to increase in 2021 and beyond. With increases in bandwidth speeds across the world, and the steady growth of smart bike trainers, the combination of smart bike trainers and streaming training apps is poised to become the new norm in cycling training.
While we love the good old-fashioned bike trainers and the training DVDs that go with them, there are two things that the training apps can give you that no DVD can:  Community, and real-time feedback. Where else can you jump on with a friend who is 1,000 miles away and go for a ride together?  And unless you ride power meter on your bike, it used to be that you did not know your wattage output and are left to guess.
While there are probably 15 decent streaming options for people who want to get good indoor bike workouts on smart trainers, we chose the four that we are seeing the most, and compared them to each other:  Zwift, Sufferfest, TrainerRoad, and Peloton.  All four are heavy-hitters in the world of indoor smart cycling.
Zwift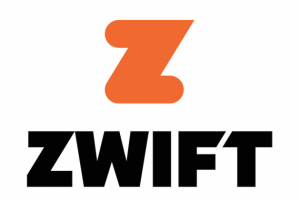 Zwift is the true interactive, gaming-type experience.  It is the most interactive of all the options (perhaps except for Peloton), as you are competing with other riders, can choose which fork in the road to take mid-ride, and can even chat with and encourage your fellow riders.  For the other apps, the main interaction is between your legs, stats, and the app.
Since we are dealing with private companies, we don't have exact usage figures, but based on the buzz within the cycling community, we believe Zwift is the most popular of the bunch. The fully-fledged product was launched back in October 2015 and has enjoyed a growing — even explosive — success ever since.
In 2017, Facebook CEO Mark Zuckerberg famously started to use the platform to continue training after he suffered a broken arm. Additionally, accomplished cyclists using and loving Zwift include Adam Myerson, Steve Cummings, Edvald Boasson Hagen, Nathan Guerra, and Lawson Craddock. KISS was among the first groups that offered established racing on Zwift and became one of the largest organizers present on the platform.
All you need for using Zwift is your bike, a smart trainer, and a computer / phone / tv / other device.  If you don't have a smart trainer, you can use a traditional trainer with a power meter (ANT+ or BLE), a cadence sensor, and a bridge (or a receiver) for handling the ANT+/BLE signal. Zwift is available for Mac, iOS, and Windows operating systems and uses ANT+ and Bluetooth SMART technology to send data that, when combined with the rider's weight and equipment choices, is used to adjust the effort, power and speed.
Our preferred method of streaming Zwift, as we describe in our "Perfect Zwift Setup" article, is using an Apple TV box paired with our regular old flat screen TV on the wall.  Works like a charm, and you get the benefit of a larger screen and better audio than if you were trying to do it on a pc or tablet.  To us, compatibility with Apple TV is one of the strongest features of Zwift as compared to the competition. It is the one app reviewed here that really is meant to work well with Apple TV. The others rely on the mirroring feature which can create some streaming issues at times.
Other common ways to stream Zwift are on a tablet, desktop or laptop computer, or a phone…. although the phone display may be a little small to truly read your statistics on.
At first, the platform allows you to create your profile by adding your height and weight and then selecting the kit and bike you use. As you progress (there are 25 levels to explore), you'll have even more optimizing options available. Zwift's pre-planning courses lets users cruise through several virtual worlds: Innsbruck, London, New York, Richmond, and the make-believe Watopia. All of these contain a variety of different routes, with varying distances, hills, and scenery.  It is all done using gamification — the imagery is not real, but it is done in a way that is interesting and believable.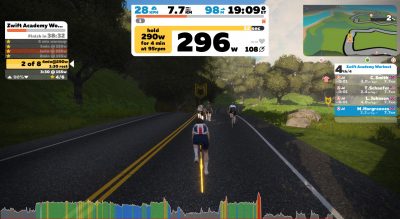 The four main ways you can ride in Zwift are a free ride, group ride, racing, and workout mode. With all, you will be riding the "gamified" routes created by Zwift, with other riders around you. You can go for easy rides to more intense ones, and you can be competitive with others. You can complete missions (some of these are only available for a limited time) and get perks, attend online events, and join entertaining challenges. Truth be told, when you hit a timed climb segment on a Zwift ride — it is hard not to try to kick it down. The leaderboard will show you how you are doing against other riders and your previous PRs on those segments.
Besides the social rides and races, the workouts (pre-made or customized) give you a variety of options.  We tend to choose the interval workouts, which when combined with the presence of a power meter built in to the smart trainer, can make for very precise workouts. Once the activities (rides, races, workouts) are finished, all the data can be saved as a .fit file which can be uploaded to programs like Map My Run/Ride, Strava, Today's Plan, Garmin Connect, and Training Peaks.
We have a couple minor annoyances with Zwift.  First, we wish the routes would provide more visibility for the climbs and time-trials that you embark on.  Sometimes, it is hard to know how long you will be kicking it for.  Second, many of the forks in the road where you get to choose your turn come up quickly, and if you don't choose correctly you run the risk of heading down a new course.  Annoying if you are in the middle of a timed segment.
Pricing:  To ride on Zwift, you'll need an account; you can start with a 25km free trial (you will eat through that pretty fast), and then you have to pay a $14.99 monthly subscription (up from $9.99 for much of its history) that is renewed every month.  One of the features that is really popular with Zwift is that you can put your subscription on "hold".  So, if you don't expect to ride indoors at all between May and October, you can put the service on the shelf for those months.
Other Reviews:  In terms of reviews, industry websites like RoadBikeReview, BikeRadar, and Cycling Weekly, provide mainly positive feedback which highlights the system's nice graphics, easy setup and use on a wide range of platforms and in numerous situations, great interaction with fellow riders, affordable cost, and awesome motivation. Some complaints mention the limited course options and the high price of the equipment needed to be used with Zwift. iTunes and Google Play display over 1,500 customer reviews for the mobile app, with a cumulative rating of four-star and good feedback. 
Best For:  Someone who values the network and community effect of riding, and who wants the best odds of having friends on the app, since they now have upwards of 1 million users.  Also great for someone who is driven by competing with other folks, even if you have never met them before.  Zwift is the best choice if you want to use the app via an Apple TV interface.
Not For:  Anyone who wants real-life imagery — this is all done using gaming technology.  Also, not for anyone who has an unreliable internet connection.  You need good, constant streaming to get the value from Zwift.
Sufferfest
Call me a purist, but sometimes I just want a good, regimented workout streamed my way, and Sufferfest does that.  Sufferfest is, undoubtedly, another superstar of the cycling and triathlon training apps. The company was founded back around 2008 and started by offering cycling training videos, developing a good reputation. Later on, in 2014, Sufferfest has launched its app.  We think that when it comes to structured bike workouts, Sufferfest beats Zwift.
Sufferfest distinguishes itself in a couple ways.  The first is by being about more than just cycling.  We really like the focus on strength and flexibility, in addition to the serious cycling workouts.  Sufferfest's investment in input from trainers and coaches shows, as evidenced by its 4DP measure.  It also feels like a more "coached" environment, which is something that we need one certain days.  We will get to that a little later.  The other way Sufferfest distinguishes itself is with some of the ride footage you will do.  The rides through the European countryside will make you want to do one of those French or Italian cycling tours.

Feature-wise, the platform connects to your bike and its trainer similar to others, directly using either the smart trainer setup or with a little more setup using a regular trainer with a 4.0 and ANT+ Sufferfest automatically adjusts the power targets in order to sync with your unique athlete profile and fitness level. A cool thing about this app is that it comes with officially-licensed footage right from world-famous races like the Spring Classics, the Tour de France, the World Championship, and the Giro d'Italia. One thing you can't do with Sufferfest is competing with fellow riders; the platform is focused on challenging and improving yourself only.
A new feature that we like is the ability to minimize the video footage, and ride to your own show or entertainment while still having the workout graph showing on the screen. This will prove to be a nice feature as you get to know your workouts well, but prefer to watch your favorite show or a game while doing the ride.
We wish Sufferfest would integrate with Apple TV.  We can only assume it will happen someday, but as of now it doesn't.  Sure, you can mirror your screen with the Airplay feature using Apple TV, but our experience is that that wi-fi bandwidth usage will cause the whole thing to skip and get hung-up on occasion.  It also eliminates your ability to control the app from your Apple TV remote.
It syncs with other popular training apps like Strava, Garmin, and TrainingPeaks.
The package includes 54 cycling, running, and tri videos, various mental toughness programs including the popular "Sufferlandia" series to get your training started in the late winter.  A feature we really like, and that is quite unique, is the 30 or so yoga videos, made specifically for cyclists.  As big believers in yoga for overall muscle and joint health, this was a welcomed surprise and a big selling point for Sufferfest.  The yoga workouts tend to focus on stretches and back work, something very important for cyclists (in our experience, they are not the type of yoga workouts that get a sweat going).
Users get more than 100 digital training plants for the road, tri, cx, and xc MTB (which are tailored to the athlete's 4DP profile in order to develop strengths, improve weakness, and enhance performance), top-notch sports science developed by renowned coach Neal Henderson, support for a full range of trainers and fitness devices on ANT+ and BLTE, together with integration with the Kickr Climb and other smart trainers.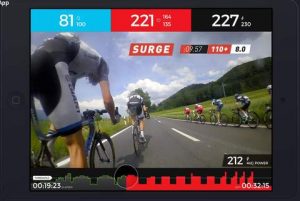 One unique thing about Sufferfest is that users baseline their power output through a proprietary 4DP measure — which stands for 4 Dimensional Power.  In short, it is a method developed by the founders of Sufferfest and claims to measure your power in more specific intervals and from various angles, not just flatly measuring the standard 20 minutes functional power threshold (FTP) test.  The idea is that this helps gear the workouts for your unique cycling capabilities.  You take the 4DP test as part of the initial app setup, but truth be told the test itself is an excellent hour-long workout in its own right.  It is called the Full Frontal workout and can be pulled up at any time.
As you ride on a workout course, messages pop up that resemble coaching.  You will learn what kind of interval you are about to do, and why it is important.  You will read tips on how to make the most out of a particular segment, and what the goal is.  While we would like the coaching to be done via voice (like the old Spinervals videos) so you don't have to watch the screen, it is a nice touch that Zwift doesn't have.
Pricing:  After the 7-day free trial, the monthly Sufferfest subscription costs $14.99 and the annual one costs $129.
Other Reviews:  Industry online publications like BikeRadar and Cycling Weekly give Sufferfest good reviews, appreciating the app's comprehensive and humorous videos, 4DP personalized workouts, as well as on-point yoga and mental training. From another standpoint, a few rushed or repetitive videos are mentioned as the platform's low. On the brand's Facebook page, users keep the product's ratings at a 4.6/5, highlighting the efficiency of the training plans.
Best For:  Cyclists looking for a training app that offers much more than training videos, such an cycling-centric yoga workouts. Plus, great for those who love watching real-world, old races or routes, and or who are not as focused on competing with fellow riders.  Also great for people with spotty internet connections, because after downloading the initial videos to the app, you can do much of the riding without being connected if need be.
Not For:  People who prefer a gaming-type of interface, and who thrive on being motivated by other, live users around them.
TrainerRoad
Founded back in 2010 by two athletes, Nate Pearson and Reid Weber, TrainerRoad is a cycling and workout training software app that has steadily become one of the major players of this competitive niche (Weber would go on to build the Sufferfest app, noted above). One of TrainerRoad's main strengths is that its discipline-specific training plans are crafted by no other than Chad Timmerman, a famous Level I USA Cycling and Triathlete certified cycling coach.

For data geeks, TrainerrRoad excels.  Generally speaking, TrainerRoad offers structured interval training plans together with live performance data, entertainment integrations, and cross-platform functionality. The structured workouts help users get more fitness in less time by giving access to many (more than 1,000) professionally designed interval workouts. The training plans are tailored for all levels, from base to peak and there are over 100 ultimate cycling and triathlon plans you can choose from. The calendar feature helps you keep your training on track by scheduling workouts, races, and other physical activities. When talking about performance analytics, TrainerRoad uses your ride data to help you step up your game. The integrated tools will quickly analyze your training (by picking up the data from Bluetooth Smart or ANT+ wireless devices) in order to see if you're getting better. In terms of cross-platform availability, the app allows you to train on your iOS, Android, Windows, and Mac devices.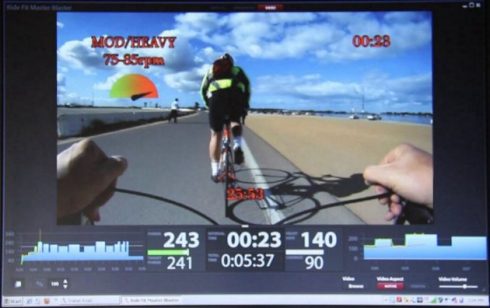 The first thing you do with TrainerRoad is a functional threshold power (FTP) test.  This is part of the setup, and that all-important number will help future workouts maximize your training.  We like that the whole system is really geared around your FTP.  If you are a newbie, don't worry, you don't need to understand all the ins and outs of FTP, you just need to do the baseline test which the app walks you through.
TrainerRoad's interval training plans for cyclists make it easy for you to follow the structured interval workouts that are focused on building, establishing and specializing your fitness to reach your goal. The guided workouts have motivational and instructional text that provides useful guidance and inspiration. With the live, on-screen workout data you can watch your power, cadence, and heart-rate data in real time. Moreover, you can opt for the equipment that's most suitable for your needs and budget. You can go for speed sensor + trainer, power meter + trainer, or smart trainer.
One nice thing about TrainerRoad is that they have also gotten in to providing structured workouts you can do outside, on your own bike, while riding on a trail or road. You do this by integrating the app to your bike's cycling computer or device.
Another small, but really nice, feature of TrainerRoad is that, on-the-fly, you can modify the workout you are in the middle of.  If you are about to do hard intervals and feel you need more warm-up time than the workout plan provides, you can tap the screen and add another minute or two with ease.  Nice interactivity.
Regardless of your cycling discipline, you will get tailored workouts to help you prepare for upcoming events. Therefore, all the workouts are automatically scaled to your very own fitness level upon completing the guided and comprehensive Ramp Test. Not to mention that you can design your personal workout from scratch or even use the app's Workout Creator to personalize an existing workout. With the training structure given by the calendar, you can keep everything flexible by building and modifying plans (seasonal, weekly, monthly, and so on), adding other activities (such as swimming and running), marking them as races, assigning priority, and creating annotations. In addition, the weekly podcast hosted by TrainerRoad is very interesting for those who want to get in touch with cycling coaches (Chad Timmerman, Jonathan Lee, and Nate Pearson) and have their questions answered.
Pricing:  The monthly subscription for using TrainerRoad is $15 and the annual plan costs $129. In this price, users will enjoy interval workouts, structured training plans, a training calendar, workout creator, ride analysis tools, cross-platform training, the ability to import outside rides, as well as excellent round-the-clock support.
Other Reviews:  Online magazines like BikeRadar, Bicycling, and CyclingTips have written positive reviews for the product, highlighting its user friendliness, broad compatibility, and top-notch training plans. From another standpoint, reviewers mention that TrainerRoad's training plans are still a bit trainer-centric, lacking an easy export option for doing outside workouts. On Google and Facebook, users say that TrainerRoad has helped them enhance their performance and keep their training schedule organized.
Best For:  People who like to be able to watch their own content (even TV shows) while a workout streams at teh bottom of the screen.  Also great for data junkies who really want statistics behind each workout, and those who value focusing tier training plan on the Functional Threshold Power as a baseline.
Peloton
You've probably seen the adds.  With $1 billion in funding, Peloton has made a big splash and seems to be everywhere.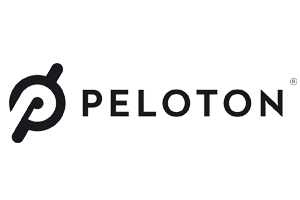 Peloton is different than the rest in one very important way: its streaming service (featuring very popular spin-like classes) is meant to be used with the Peloton bikes. While the app can be used with non-Peloton bikes, it is really built around the idea that you will be using a Peloton app with a Peloton bike. The company was founded in 2012 and both their bikes and app are used by famous athletes like Michael Phelps, star instructors such as Ally Love and Roby Arzon, and even movie celebrities like Hugh Jackman.
Peloton is compatible with iOS devices and lets users choose a specific goal and chase it down by offering a combo of cycling, running, boot camp, outdoor, and strength workouts. There are over 10,000 boutique classes available and their library is continuously growing. The live and on-demand studio classes are taught by expert NYC instructors which makes the entire indoor working out experience fun, personal, and customized to your specific needs and requirements. The classes can be selected based on various criteria: length (from 10 to 120 minutes long), type (beginner, low impact, rhythm, live DJ, theme, metrics, climb, intervals, heart rate zone, power zone, and pro cyclist), and music genre (alternative, classic rock, country, electronic, hip hop, indie, pop, R&B and rock). You can also choose from different cycle instructors.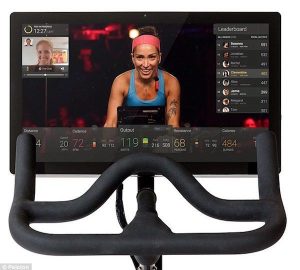 The on-demand classes are pre-recorded and available to be taken whenever you want, which works out great for those who can't or don't want to attend live sessions. On the other hand, live classes are awesome for cycling together with people from all around the world, while the instructor interacts with all the members of the group. If you prefer live classes, you can easily find out when your favorite instructors will host a class by checking out their publicly displayed schedule. Once you decide to join a live class, the app will send you a reminder when the class is coming up. Peloton records the workouts that you've done and your previous instructors. One of the latest features of the app is the variety of scenic roads you can explore (no instructors here, just music playing in the background) such as Hawaii and Arizona.
Pricing:  If you want to try the Peloton app alone with your smart trainer, you can sign up for a two week trial period. Following this trial, the membership costs $19.49 per month plus tax, where applicable, and includes unlimited classes.  However, we really recommend that the Peloton app be used with Peloton bikes, which changes the investment game.  A full access Peloton membership, used the way it was really designed to be used, is $39.99 a month, and the bike (which gets rave reviews) is a cool $2,000.
Other Reviews:  Peloton app has been reviewed by online publications such as PCMag, SMART Bike Trainers, and Digital Trends. The feedback is very positive, emphasizing the interactivity of the classes (live and on-demand) and affordability. On the App Store platform, more than 22,000 users have reviewed this platform, giving an overall 4.9 rating. Some people think that while you're a part of a community, the app still can't offer a real spinning class experience.
Best For:  Those who most value being part of an actual human spin class, and who don't mind not riding their regular bike for the workouts.  Also, it is suited for folks who have a higher price point and budget.
Not For:  People who really want to train on their actual road or tri bike.  Also, not great if you are on a budget — the recurring cost is $40 a month and never goes away.
Which Smart Trainer is Best?
Which smart trainer is best is another question that has a long, complicated answer, mainly because it is all about the tradeoffs you are willing to accept at various price points.  That is why we dedicated an entire piece to it, here.  But we know you like simple, direct answers, so our favorites for the money right now are the TACX Flux and the Saris H3.
Conclusion
As you can see, when it comes to finding the 'right' cycling training app, there seems to be an option available to meet just about every preference and need.
If there is a leader in this space, it is probably a draw between Zwift and Peloton, although the others should certainly not be neglected.
Zwift is probably the most comprehensive one, especially for those of you who already have a smart trainer, which will let you get the most out of the platform. Sufferfest is a nice alternative, ideal for those who want to enhance and challenge themselves rather than competing with fellow riders. TrainerRoad has a flawless training plan feature, which makes it great for planning, scheduling, and staying on track with your training. Zwift, Trainerroad, and Sufferfest all have the advantage of allowing you to train on the same road bike or tri bike that you will be using during the season.
Peloton, by far the most expensive long-term option if you do it as designed, is wonderful for spin classes, whether live or pre-recorded, and is the only one that gives you the live experience.  But when factoring in the $40 month fee that will never go away, the cost will add up if you don't use it enough.