As far as hitch-based bike racks go, the Thule T2 lineup (classic and Pro XT) are sturdy, durable, and will get the job done for a long, long time.  While the price is a little higher than we would prefer, if you have the ability to extend your budget to this price point, you won't be disappointed by the Thule T2 models.
Find them here:
Thule T2 and T2 Pro XT Overview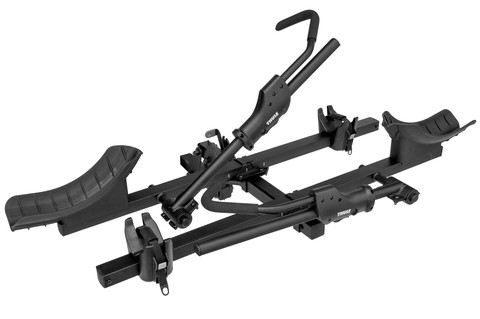 We love the Thule car bike carriers because, in our experience, they are well-built and very intuitive to use even for someone who is new to cycling.  They cost a little more, but car bike carriers are one area where you truly get what you pay for.  Skimp and your bike will be hanging from a flimsy carrier while you are doing 65mph down the road.
The Thule brand name, build quality, and reputation for durability all contribute to the premium pricing, but what you get for it is a premium product.  Not to mention, if you ever decide to sell it used, you will fetch a lot more for a Thule than you will for a no-name rack from China.
The expense of a lost or damaged bike obviously depends on the bike itself, and it follows that serious cyclists with significant investment in their bikes should invest proportionally in racks to carry them. That means eschewing the private-label racks from the discount tool supply or mega-combo department-grocery for a more thoughtfully engineered and constructed rack from a respected brand. Any model carried by a bike shop or upscale sporting outlet fits that bill, but few brands are as synonymous with quality rack and carrier solutions as the venerable Swedish outfit Thule (pronounced "TOO-lee"). Dating to the 1960s, Thule's current line features carriers for everything from skis to stand-up paddleboards, including their most refined bike racks yet.
We are big fans of the T2 bike rack lineup.
Thule T2 Features
Thule's T2 range are the ideal configuration for many cyclists: tow-hitch mounted, with trays to securely hold bikes by the wheels. The hitch mount means a rack effectively bolted to the vehicle frame, while the tray system holds bikes in place only by the wheels to prevent damage from clamping on carbon fiber frames or delicate finishes. And while the rubber bands on some racks may work, the security of the Thule T2's metal and composite construction is an undeniable benefit, even if it's largely psychological. As the name suggests, the T2 iterates on the popular T1. The default configuration carries two bikes, with additional two-bike add-on units available.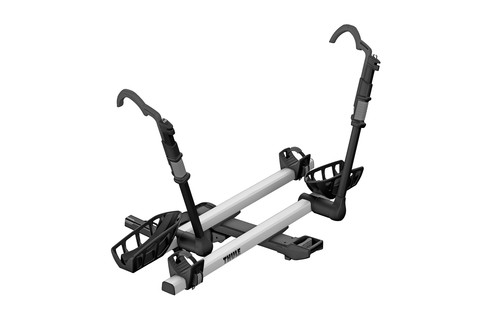 The Thule T2 Classic and T2 Pro XT models share the same 2-bike hitch-mount and tray-secured design, as well as the same basic operation. Both are clearly priced as premium offerings compared to Thule's more affordable frame-hanging and clamping options, but the T2 Classic still provides a significant savings over the T2 Pro XT. The greater use of aluminum in the Pro XT's frame provides an 8 lbs weight savings over the Classic, but at 52 and 60 lbs, respectively, the difference is not immense. Instead, the XT promises greater strength and stability with large-section shaped aluminum tubes replacing the Classic's plain steel rectangles. The XT's adjustment points are also significantly more substantial and ergonomic in use, especially the tilting function: an exposed steel linkage and small latch on the car end of the Classic are replaced by a large handle on the XT, placed conveniently at the very rear end of the rack. On both models, the tilt serves a dual purpose, allowing a slight tilt with bikes mounted for hatch access and folding away completely when not in use.
Thule T2 Classic vs. T2 Pro XT
Let's address one elephant in the room:  Thule's T2 comes in a couple popular varieties — the Classic, and the Pro XT.  Which is better?
For Thule shoppers picking between the T2's Classic and Pro XT flavors, budget is likely to be the first consideration. However, those interested in exploring the 4-bike capacity offered with Thule's add-on system might take caution from user reports of quality issues. T2 pro XT extension owners report a variety of worrying quality shortcomings, including parts that don't line up correctly for installation and broken welds after extended use. However, even assuming current production has improved, the extension unit's weight and size are an undeniable downside. Owners report two adults required to maneuver the unit, making it difficult to switch between 2 and 4 bike capacity on the fly. On the other hand, no such shortcomings have been reported for the T2 Classic's extension unit.
Overall, the Thule T2 Classic and Thule T2 Pro XT are great options for cyclists who want a serious rack with serious versatility. Shoppers still getting by with a budget option should especially consider the upgrade, since they can expect many years of service on any number of vehicles with a quality rack.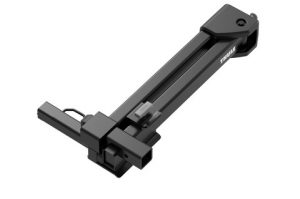 The only real restriction on compatibility comes from hitch size, with a decision between light-duty passenger vehicle 1.25" or the more common truck and SUV-sized 2" hitch.  Often, your vehicle will already have a hitch receiver on it, so your question on which to go with will be answered for you. Always consult with a professional installer where hitches are concerned: installation could require modification to a vehicle's frame, and manufacturers' load ratings assume correct installation.  Plus, DIY jobs are never a good idea for something that, down the road, could be used for pulling a trailer or other vessel capable of causing a major accident if something went wrong.  However, the benefits for safe and secure transportation of bicycles are well worth it, especially over some flimsy alternatives.
Both models are compatible with the Thule Access, an add-on component that allows the bike racks to swing to the side so you can get full use of your vehicle's back hatch — a great option for those who drive an SUV or something like a Subaru Outback.
Thule T2 vs. Kuat NV vs. Saris SuperClamp vs. Yakima Holdup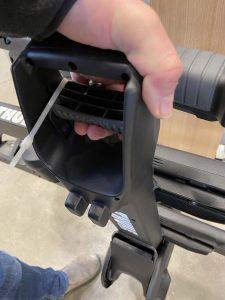 The T2 lineup is a compelling option, especially with the T2 Classic's reasonable entry price and the higher-end functionality of the Pro XT.  There is nice range in those options, and they immediately are top contender in their price points.
Alternatives like the Saris SuperClamp EX and Yakima's Holdup EVO offer comparable layout and price while claiming the same 120 lbs total weight limit. Claimed weight savings of approximately 10 lbs over the T2 Classic could make Saris or Yakima models particularly compelling but could mean compromising stability, longevity, or both.  If your roads travelled are often rough, there might be added benefit from the stability of a slightly heavier model. 
The Superclamp tends to run a little more expensive in most situations, but the Yakima Holdup is often found for a little less, making it a good option to check out (here) before you make a final decision to buy your T2 Classic.
Up in the T2 Pro XT range, the Kuat NV Base is probably the main competitor.  The Kuat provides stiff competition from a quality maker, and user reviews are stellar.  Our experience with the Kuat is overwhelmingly positive.  Minor differences in spec may be significant for individual users: for instance, the Thule T2 Pro XT can accommodate tires up to 5" out of the box (meaning it can accommodate your fat bike and its wider tires), while the Kuat NV Base 2.0 requires an additional "Phat Bike Kit." With many options distributed through local dealers, who may also be able to assist with setup and installation, inventory availability could influence a final decision.  You really can't go wrong with either the Kuat or the Thule — the two brands are cream of the crop when it comes to bike racks.  If you want to take a peek at the Kuat, it is here. 
What about the Thule Apex XT?
You might also notice the Thule Apex XT in your research on bike racks.  We obviously like Thule products so are fans of the Apex, but it is a "hanging" style rack.  We really prefer the wheel-mounted racks. They are just so much more stable on the road and the bikes stay way more stationary.
Most importantly, all bike sizes generally fit on a wheel-mounted bike rack, whereas the hanging-style racks are often difficult for kids' bikes or womens' bike designs to fit on.
Spend a little more and go with the Thule T2 Pro XT versions.
Verdict
We are big fans of both the Thule T2 Classic and T2 Pro XT for their respective price points.  Neither is cheap, but these are purchases you will make once and then forget about for a decade or more, assuming you take good care of them while moving and in storage.  If you have the budget, we recommend these models.
Jim is an accomplished triathlete and endurance cyclist, and has raced in more than 3 dozen USAT-certified races.  He is also an avid trail runner and gravel bike rider.
His areas of expertise are in endurance training, cycling, triathlon technique, race direction, and training plans.  In addition to writing extensively about the endurance world, he has managed gyms and fitness centers in the US.  Jim is a longtime writer for Complete Tri, Compression Design, and his work can be found on the resource pages of many triathlon and cycling clubs in North America.