Adding precision to workouts can help avoid the dreaded training plateau.  We have seen it before: You are in good shape, training regularly, feeling good in your workouts, but you aren't getting any faster or going any longer.  
At this point, you have three options:  Training longer can work, but not everyone has the time in their schedule to devote even more time to training.  Plus, it leads to overuse injuries.
You can increase intensity, but I don't want to assume that you aren't already training with intensity.  Again, too much intensity can lead to overuse injuries, and the athletes who get it right can balance training above their functional threshold power (FTP) with other workouts that allow them to settle into their new and improving conditioning.
One of the best solutions is to add precision to your training.  Anyone can do it, and the beauty is that it doesn't take extra workout time, nor does it require you to drastically alter your training goals.
Here are 7 ways you can add more precision to your triathlon, run, or other training.
1. Have a Plan
As with anything, having a plan is critical.  When it comes to your training, starting out with a training plan can be a gamechanger.  If you simply have a race in mind but don't really have a training plan, you will be rudderless and unable to make your workouts progressive.  Having a plan will allow you to not only dial-up the intensity or distance in a logical way, it will also give you some logical measure of if you are ahead or behind schedule at any given time.
A good training plan will allow you to quickly know if you are in schedule or not in regard to your training intensity.  In the case of triathlon, it can help you divide your time between all three sports in a balanced way.  Because of the impact of weather — and life — we like training plans that focus on what you want to get done each week.  Daily plans feel like overkill for us.  What if it is pouring rain on the day that calls for a 25 mile bike ride, or what if your child is sick on the day that calls for an intense brick workout.  Flexibility is important.
Your plan should include a base period, an increase of intensity, a taper, race day, and then (importantly) an offseason.  Von Collins' triathlon training guide can be a good place to start.
2. Measure Power
When it comes to being more precise with your training, nothing beats measuring it.  Fortunately for cyclists and triathletes, there is an entire industry built around measuring power output while cycling.  A power meter is a device that can tell you the actual wattage of your biking output, allowing you to train at the optimum level and know when you are pushing it hard.  Many of today's smart trainers also give you great information on the power output that you are generating. If you have never measured your wattage on a bike, it can really be eye-opening.  Power doesn't lie.
Perhaps the main thing measuring power allows you to do is to is hold high and challenging levels of power for sustained periods of time, something that will really raise your fitness ceiling.  If you are simply trying to guess how hard you are going in your workouts, it can be subject to many outside factors and not give you a true metric of your overall effort level.
More and more high-end triathlon watches are also measuring power – but more on that below.
You can also measure your power output on a treadmill, which can be good to ensure you are sustaining an intensity level that you think you are.
3.  Use a Watch or Device
Using a wearable of some sort — a multisport watch, running watch, or phone-based app, is critical to training with precision.  Why? Without knowing the basics of your pace, distance, and time, you are training blind.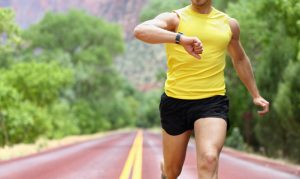 Today's wearables are incredibly sophisticated, and allow you to stream your information to apps and others so you can actually compete with a community even if you are working out alone.  The basics, though, are the big three: Pace, distance, and time. If you can accurately track those three things, you will be able to measure your workouts on a different level than simply going out for a random run or bike ride.
Some devices are able to be worn in a pool as well, but be sure to check the product's specs first.
4. Incorporate Interval Training
We can't say enough about interval training.  When we are doing interval training as a regular part of our workout plan, we get faster.  It is as simple as that.
Interval training means varying the intensity of your workout segments, and getting the heart rate up for a period of time and then letting it drop back down.  A Fartlek — the legendary Swedish workout running routine — is perhaps the most unscientific and entry-level version of the interval workout. You basically run hard or a few minutes, jog or walk for a few, and repeat.  Doing this regularly while running will help you develop stronger, sprinter-style legs with more pronounced muscle — not your typical runners legs.
More precise interval training involves having a watch or even a coach who can tell you when to press hard, and when to back off.  The idea is that your heart raise will increase and decrease with each phase, improving your conditioning.
Running on a track can be conducive to interval training given the clear distance delineations.  Using a spinner or stationary bike can also be a great way to do interval training, and many indoor cycling training videos use interval training as the basis for their workouts.  If you don't use a multisport watch, you can also add a speed sensor (like the DuoTrap) to your bike in order to get better speed and cadence precision.
5. Measure Your Heart Rate
Being able to measure your heart rate, and use it during your workouts, can also up your game when it comes to your training.  Why? Much like by measuring power output or pace, being able to precisely measure your heart rate will help you get more out of your hard runs, and just as importantly keep you disciplined on your easier runs.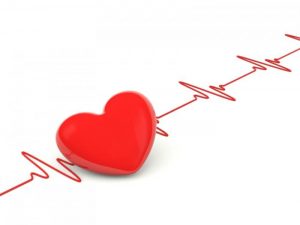 You start by learning your max heart rate, and then determine various zones from there — zones which can be used to dictate various training run intensities.  You become more precise because you are pushing it hard enough on your intense runs, rides, or swims, but are also holding back during those workouts that call for it.
To measure your heart rate well, you will want a wearable or watch enabled with a heart rate monitor.  Then, you can track your heart rate just like tracking your speed, distance, or wattage.
6. Remember Periodization
Periodization is a concept that originated in the ultra-competitive Eastern European sports world after World War 2.  It started with the concept that if you know when you need to be at peak performance during a year or season, you can back in to a series of "periods" to help you peak at just the right time.  Therefore, periodization goes hand-in-hand with having a training plan and knowing when your A-Race or big event will be.
The idea of periodization is that you have various phases of training, both in the macro but also in the micro.  At the macro level, you may divide your training calendar into three "seasons", and at the micro level you have have a series of days when you are pushing more intensively, and another series when you are in more of a recovery mode.  This kind of discipline can not only make you faster, but also keep you more injury-free.
Periodization has been shown over time to improve athletic performance and output, and is based on the concept of making your training more precise and intentional.  Whether you are training a 5K or a century ride or the Rim-to-Rim run, periodization is the first place to start as you evaluate your training goals.
7. Keep a Log or Journal
Keeping a workout journal or log can help any athlete, from the Ironman to the weekend runner.  The journal is critical in allowing you to track your workouts, progress, injuries, and speeds so that you can evaluate them and add precision.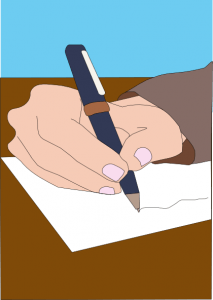 A good workout journal will not only be a log of what you did on a particular day (e.g. "20 mile hard road ride) but should also track how you are feeling, any nagging injuries, and even dietary notes.  Logging all of this information for one day might seem mundane, but when you look back at many weeks' of data, you can really see some patterns emerge.
Not only that, but if you do the same types of races year after year, a journal can be a great way to measure your progress against training years' past, and determine which training methods seemed to result in the best races for you.