It's likely your families, like ours, have a bicycle a piece, if not more. And while they love the option to choose what bike to ride, it poses one colossal problem: there's no room in your (or our) garage for anything other than all of their bicycles!  That's where a good wall-mounted bike storage system comes in.
A hook on the wall is a cheap option, but for kids, this can make it difficult for them to get their bike down.  Hanging stuff from a ceiling is OK if you never need to get at it, but if you own a bike you want to use it! A bike wall mount system is a solution to both problems.
In this article, we'll talk about bike wall mounts, go over the top three mounts, and help you decide which is the is best for you. We'll also give you some guidelines about what to look for and who needs one. Let's get started.
Who Needs a Bike Wall Mount?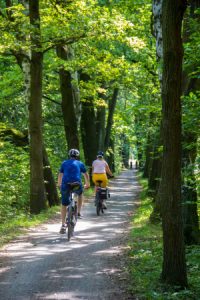 You might want a bike wall mount if you have a bike and no room to store it. For example, if you're a busy family and have a lot of bicycles (or own plenty by yourself for different disciplines), you might want to hang them up with wall mounts, so they're out of the way when they aren't in use. They can also ensure your bikes aren't getting knocked over.
What to look for in a good bike wall mount
Ease of use
If the wall mount is too difficult to get your bike in and out, you probably won't use it. Make sure you find a hanging system that is easy to use, especially if you take your bike on and off frequently.
Ease of Installation
Is this a mount that you can easily install yourself, or will you need to hire someone to do it for you?
Space-saving design
Does the hanger save you space by getting your bikes off the floor and out of the way?
Cost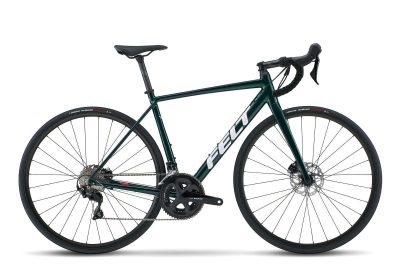 What's your budget?  There is quite a range of options, price-wise. As you spend more, you will typically get a more convenient design, and racks capable of holding more bikes.
The number of bikes you can store
Will the bike mount store all of the bikes that you need it to? Can you hang multiple bikes in a small space or just one?
Size of bikes you can store
You'll want to make sure that the rack you use can actually accommodate your bike.  For a basic road bike, this is probably not an issue.  But for a fat bike with large tires, or a triathlon bike with aerobars, be sure the rack can accommodate.  Ironically, kids bikes are sometimes the ones that don't fit, because of their small angles and frames.
Damage-free design
You'll want to make sure that the bike mount won't damage your bike. Is it sturdy enough to hold your bike? Will the bike swing and bang into another bike? Will the hanger scratch your frame?
Materials
Is the bike mount made of materials sturdy enough to hold your bike? Will they protect the bike from damage?  This is especially important if you are considering storing a heavy bike like and eBike, which can sometimes weight more than 50 pounds.
Best Models of Wall-Mounted Storage Systems for Bikes
Feedback Velo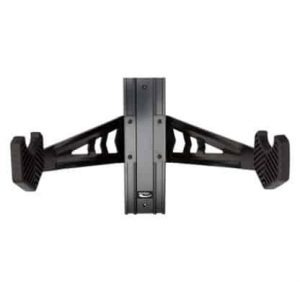 The Feedback Velo wall mount works great in homes, garages, and even apartments. It features soft rubber contact points that won't damage your bike frame and will fit just about any road, CX, e-bike, or mountain bike. In addition, its soft design will safely hold almost any frame shape.
Anodized aluminum is durable
Will hold up to 70lbs
The cradles can adjust independently of each other by 7inches
Cradles are 12 inches away from the wall
Includes hardware for mounting

Mounts to standard wall studs (and easy to mount)
The Feedback Velo is a great choice if you want to hang your bike from a stud in your home or garage. Each mount will hold one 70lb bike – meaning it can accommodate most Ebikes, too. In addition, the versatile cradles can accommodate a wide variety of bike types and frame sizes.
Pros:
Strong. Holds 70 lbs per mount
Good distance from the wall, to give your pedals and bars space
Extremely secure when mounted into a stud
Cons:
Honestly, hard to find any
Park Tool PRS-4W2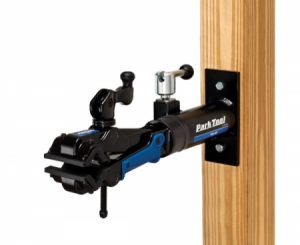 The Park Tool PRS-4W2 doubles as both a wall mount for your bike and a work stand.  It is actually probably made as a work stand first, but is very capable of keeping your bike out-of-the way in your garage or shop. It uses an adjustable clamp that can accommodate tubes from 7/8 of an inch to 3 inches. It adjusts quickly and easily.
Accommodates a wide range of bike tube sizes
Adjustable clamping pressure to prevent damage to tubes
Can clamp to short seat posts
100-pound weight limit
The clamp extends 13 inches from the wall, keeping your bike safely tucked up against the wall as close as possible. Attach the mount to a stud (mounting bolts not included) so you can easily reach your bike if you want to work on it.
We love this bike wall mount for anyone who enjoys doing their own bike maintenance.
Pros:
Ideal if you want your wall mount to also be where you work on your bike
Secure grip
Cons:
Probably intended more for work than for storage
Pro Bike Tool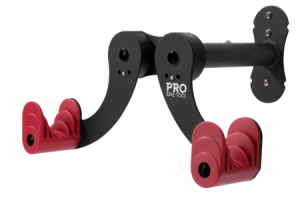 You'll want to consider the Pro Bike Tool if you have multiple bikes to store in a small space. This rack holds up to 6 bikes. Each bike can weigh up to 66 pounds each. So while it won't work for heavy e-bikes, it will work for your typical road or mountain bike.
The Pro Bike Tool stores your bikes in a vertical position on aluminum rails. It will hold all types of bikes, including road, CX, touring, hybrid, kids, mountain bikes, and fat bikes. The hooks are coated and angled, making it easy to take the bike on and off the rack and protects the bikes from damage.
Easy to install and includes mounting screws and bolts
Holds up to 66 pounds per bike
Holds up to 6 bikes
This bike mount system is great for families or individuals with multiple bikes, and it can accommodate a wide variety of bike sizes and types.
Pros:
Highly-adjustable
Holds several bikes
Cons:
Accommodates slightly less weight-per-bike than the other options
Which Bike Mount Should You Go With?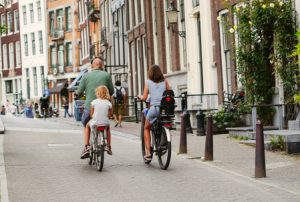 If you want to work on your bike as well as store it, the Park Tool PRS-4W2 is a great choice. The clamping system is gentle on your bikes and releases quickly.
On the other hand, if you want a bike mount that is extra gentle on your bike and easily adjustable, you'll want to go for the Feedback Velo. It installs easily and gently cradles your bike.
Lastly, if you're a busy family with a bunch of different-sized bikes to store, like ours, the Pro Bike Tool wall mount rack will get all of those bikes up off the floor and easily accessible.
Amanda Whittington is an accomplished adventure cyclist, having done some of America's iconic bike races, century rides, gravel grinders, cross-country races, and is currently training for track racing.  A ride leader and organizer, Amanda is passionate about cycling and teaching others, and works with beginner riders, teaching them group riding and bike safety as well as basic bike know-how.