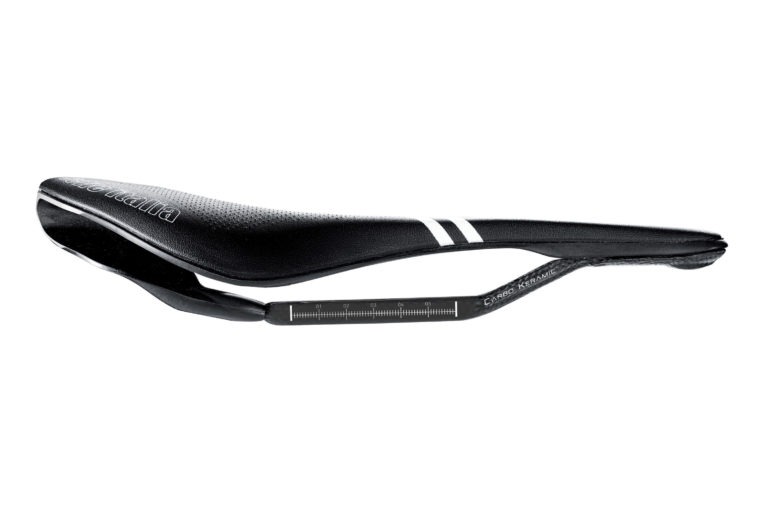 Finding the right road bike saddle is extremely important, yet often overlooked. Perhaps your original seat broke or is worn out, or you just don't like how it feels and you want to invest in a better one.  You might invest in a great road bike, but if you are using the wrong saddle with it, you won't really notice much more than how uncomfortable it is!
With so many options on the market, we decided to comprise a comprehensive guide with some of the best saddles out there. After all, making the right choice means the difference between an amazing ride and the struggle of not being able to sit comfortably on a chair afterward.
Shimano Pro Stealth Saddle
Created for comfort in the drops and on aerobars, the Shimano Pro Stealth saddles cater for efficient, aggressive performance and are ideal for trial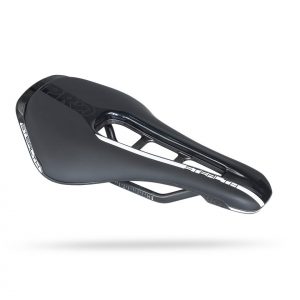 uses and road races. Extremely well made, featuring a relief channel, and a wide cut-out, these babies are shaped wider at the nose, allowing cyclists to use more of the item's front while staying on the TT bars or in the drops for a longer time.
The Pro saddles are pretty lightweight and renowned for their sitbone top-notch comfort flawlessly paired with distributing pressure whether riding in the drops, on aero bars, or on the hoods. These amazing benefits are made possible thanks to the genius saddles' paddling positioning. Plus, with the incorporated reinforcing bridges right into the one-piece carbon-reinforced base helps to maintain the product's stiffness, leading to great power transfer.
The incorporated mounts for the line-up of accessories allow riders to mount race number mounts, an action camera, as well as a CO2 canister on the item's underside or even a clip on the mudguard. Shimano Pro Stealth saddles have a unisex design, which makes it perfect both for men and women.
Charge Spoon Cromo Saddle

If you are looking for an inexpensive aftermarket road bike saddle, the Spoon is a good choice.  Made by the value British bikemaker Charge, it is easy on the budget – usually around $35 – and with some slight adjustments can fit well on most modern road bikes.  It is lightweight for its price, has a pressure relief channel and a shape that works well for riders of all types.  One note — this seat is stiff as a rock when you first get it.  Expect it to be a bit uncomfortable for the first 10-15 rides, but after it softens up it will prove to be a seat that is much more comfortable than its price would suggest.  While the others on this list are considered upgrade seats for most bike, this one is a high-quality, value replacement seat.
Fabric Line Race Bike Seat
This saddle is ideal for enjoying comfort on long rides. It has a slim, eye-catching profile and a modest padding that sits on top if a slightly flexible nylon shell. The Fabric Line Race Bike Seat is not only for endurance riders. Its top level of comfort, lightweight titanium alloy rails, and durable waterproof microfiber cover make it perfect for all the enthusiastic road bikers out there. With this saddle, there is no excess flex to worry about – thanks to opting for a deep groove rather than a fully cut out section. In addition, the ability to pedal with your knees close together in an aerodynamic stance is a great result of the seat's narrow nose.  This is a very high-quality saddle that serious cyclists, triathletes, and long-distance riders usually give rave reviews.
Selle Italia SLR Kit Carbonio
Selle Italia has the distinction of being the oldest saddle-maker on this list — over 120 years in business!  This saddle by Selle Italia is pretty lightweight (130g), durable, and delivers unparalleled aerodynamics. So far so good, right? Well, the great news doesn't stop here. The item gives you extraordinary comfort thanks to its unique shape and EVA foam padding. This, of course, makes it a catch for both pros and amateurs. Plus, it features titanium rails and a high degree of flexibility. The saddle is reasonably flat front-to-back which leads to the anatomic cut-out relieving pressure down the centre.  As with any saddle getting the seat tilt just right is important as this one tends to make you want to slide forward when seemingly flat.  Just a slight tilt-back adjustment will easily fix that.
Road Bike Saddles Buying Guide
The first thing to keep in mind when searching for the perfect road bike saddle is the comfort. A great advice to start with is not compromising or hurrying when you're making your choice. Try several items and figure out which is the one that's the comfiest for you. The perfect saddle is the one that you forget about while you're riding. Yes, you've heard that well. That's the main indicator of a saddle's comfort.
Next, let's talk about shapes and sizes. Not everyone is built in the same shape, so you have to pick the product that best supports your sitting bones. If you're sitting in a low, long riding position, with your back flat, then the narrow, flat saddles are great for you. If you sit a tad more upright, then wider, curved saddles are the wise option.
Don't overlook the seatpost that you will be attaching to.  Make sure it is all compatible.  Consider little things, like if your seatpost is angled, or if you plan to pull a bike trailer with your bike.  All of those seemingly little things might be a factor in your decision.
Now, regarding the main components of a saddle, we'll sum up some basic information. Carbon shells are lighter and stronger plastic or polymer ones, and they absorb some road vibration, as well. Rails have to be compatible with your seat clamps, so have this in mind when making your purchase. When you're looking at covers, stay away from those seams and rough patches – these are pretty uncomfortable and can even wear holes in your clothing. Padding is, of course, crucial. Most road bike saddles have thin padding (which is exactly what you need), but there are riders who prefer bare carbon saddles with no padding.
As you've probably noticed by now, there is a lot to choose from. Luckily, you have four recommended road bike saddles (that get positive reviews and pass plenty of tests) together with a straight-to-the-point buying guide to help you make a decision. Good luck!