For bike buyers, sellers, online retailers, and cyclists who may want to bring their bike to a destination race or vacation, it's important knowing how to ship a bike, and how much it might cost. In the realm of online buying and selling, or traveling with your bike, having accurate information about the costs and expenditures is essential.
Let's say you were lucky enough to get a slot for the Escape from Alcatraz, a great destination triathlon, and of course you would like to ride your own bike during the race. That is where shipping can be useful, but it isn't something you want to only think about at the last-minute.
Or perhaps you plan to go on a cycling vacation with a friend, several states away. Your choices are to rent a bike that may or may not fit you, carry your bike in your car or on your car bike rack, try to check it as luggage on your flight, or ship your bike so you know it will be there waiting for you when you arrive.
Is shipping a bike costly? Is it safe for the bike? Will it be a hassle on anyone's part? In this article, we will answer all these questions.
How much does it cost to ship a bike?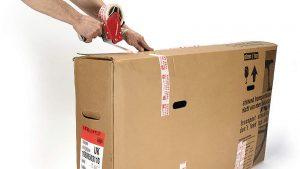 The price of shipping a bike varies depends on the level of service you seek, and the service and shipping providers you choose. Expect anywhere from about $50 (short distance, slower shipping, and do your own packing) to upwards of $250 (longer distance, faster shipping, professionally packed).
Expect the price to increase with 1) the amount of service you need, such as disassembling and boxing, and the box itself, and 2) the speed at which you need the bike to be shipped.
Bike Shipping Options
The main shipping companies such as UPS and FedEx will ship your bike, of course, for a fee. Shipping the bike is only part of the equation, and if you ship directly with one of these carriers you will need to also figure out how to pack the bike.
Moreover, there are several services like ShipBikes, BikeFlights, and Sports Express that specialize in shipping bicycles. No matter which option you choose, the cost will pretty much be determined by the dimensions of your bike, the distance, and the service.
The advantage of using a service like BikeFlights is that they will help you through the process step-by-step. Once you establish an order, they can ship you a box that will be a good fit for your bike. They have online resources to help you disassemble and pack it, and they then have couriers who will come and bike up the bike for you.
Another obvious advantage of a service like this is that they get better rates with shipping carriers, due to their volume and expertise in shipping bikes. If you, as someone who might ship a bike every few years, call UPS for a quote, you are going to get the "rack rate."
An estimated shipping price range for a bike in a box, with a total package that weighs about 30 pounds, is $75-$400. Yes, that is a wide range. Next, we'll show you some price examples for shipping a bicycle from New York to San Francisco.
How quickly you need to get your bike from one place to another obviously has the single biggest bearing on price. If you can settle for 4-day shipping, you will get the best rates.
Here is the breakdown using NY to SF as the test example:
Shipping a bike via shipping companies (NY to SF)
FedEx: you'll pay somewhere between $75 and $175, depending on the speed at which you need to ship. This price doesn't include insurance, which can be added for an extra fee.
UPS: you'll pay somewhere around $145. This price doesn't include insurance, which can be added for an extra fee.
Shipping a bike via bike shipping services (NY to SF)
BikeFlights: the approximate cost for shipping a bike is $85, plus disassembly and box. Our preferred customer experience — you can find them here.
ShipBikes: the average cost for shipping a bike has been $65, plus disassembly and box. However, as of mid-2022, Shipbikes paused their shipping service and was just selling boxes. Hopefully they re-enter the market when shipping prices become more reasonable.
Sport Express: the cost for shipping a bike starts from $174, plus disassembly and box.
Checking a bike as airline luggage (if you are flying) NY to SF
Different airlines have different rules, and those rules are changing with the dynamics of a COVID and post-COVID environment. Check with the airline, but typically the cost is around $35 to $55 — in addition to the price of your airline ticket of course.
Whichever shipping option you go for, consider spending a little extra to protect your bicycle. All services offer insurance and protection plans that will definitely give you peace of mind. This way, you won't be all stressed and worried about the bike being lost or damaged.

Packing the Bike for Shipping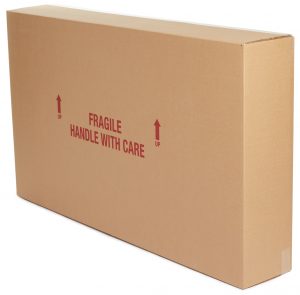 There are a few ways to pack your bike for the journey. This article is not intended to be the authoritative piece on packing a bike, because it is a project that could warrant 2,000 words on its own. Whichever way you choose, you will want to make sure you are shipping in a box designed for bikes, not a generic box. There are a few ways to get your hands on a good bike box.
Get one shipped to you from a service provider like BikeFlights. Because they have so much experience shipping bikes, they can be sure you get just the right box for your bike. It is part of the service they offer.
Buy a box. You can buy a box online through Amazon or other sources. It isn't terribly expensive, maybe around $10 plus shipping.
Get one from a local bike shop. Those bikes that the bike shops display got there in bike boxes — the very type of box that will be perfect for you to ship a bike in. If you are tight with a local bike shop, you might be able to snag a box. They often keep some on hand for shipping.
The next step will be disassemble the bike. The disassembly process is pretty universal, whether you are shipping a road bike, tri bike, gravel bike, mountain bike, anything really. You don't need to disassemble the entire thing, just enough so it fits safely in the box. This usually involves taking the front-end off, removing the seat, and securing any parts that may move while in transit. Here are a few quick tips — again, this is not intended to be a how-to article on bike disassembly:
Have plenty of padding, bubble wrap, and zip ties on hand, in addition to your bike tools
Remove any accessories that you might want to carry separately, such as your bike computer
Remove the handlebars
Remove the front wheel
Remove the pedals
Wrap the bike so that you don't get any metal-on-metal or metal-on-carbon friction in the box
Secure any moving parts with zip ties, such as the rear wheel or crank
As you load into the box, take care to arrange everything so no pieces may scratch or injure another
If you hear any metal-upon-metal as you move the box around, you need to open it back up and see what might be rubbing. You want the bike to be completed cushioned, not rubbing other metal, and not moving around inside the box.
You can certainly do it yourself, if you have the tools and know your way around a bike. Or you can bring it to a bike shop and ask them to do it.
A quick call to our local bike shop told us that they would disassemble and professionally pack, in a used bike box, a bike for $50. From there, they contract with BikeFlights to get the bike to the destination, and pass that cost along to you with no markup.
The other end: Receiving the Bike After Shipping
You can choose to receive the bike a few different ways. If you are shipping the bike so that you can ride it on a once-in-a-lifetime ride, or use it in a destination race, we suggest not skimping. We recommend having the bike shipped to a bike shop, so that it can be professional re-assembled while you travel, and be ready for you when you arrive. If you are shipping a bike to do an A-Race, why not have a pro put it together.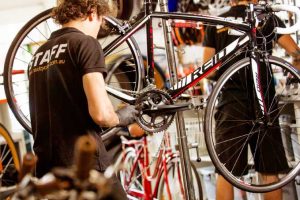 If you are shipping a bike because you sold it on Ebay or another online site, then you of course can just ship it to your buyer. It is up to them how to assemble it.
Others, like snowbirds or those going to a destination for many days or weeks, may want to have it shipped to their condo or second home, where there will be staying at their destination. Having your bike with you can keep you cycling while traveling. If this is your plan, just be sure you actually have the tools for reassembly ready once you get there.
Re-assembly is made easier and much more precise if you marked key spots on your bike as you were taking it apart. For example, use a marker or piece of tape to mark how far you like your seat post to go into your seat frame, in order to have the exact same fit after assembly as you did before.
What Bike Shipping Mistakes do People Make?
We asked the pros at BikeFlights what common mistakes they see people make, in an effort to help you avoid those. Here is what they told us.
"The number one mistake we see is people not packing their bikes well. Proper packing is essential to keeping your bike safe during shipping, so we've put a lot of time into preparing resources to help those who choose to pack their own bikes do so correctly. For example, an unprotected wheel axle end may put a dent or hole into an unpadded or insufficiently padded down tube or seat tube if they come into contact during shipping.

Another common mistake is not allowing enough time for shipping your bike. While the weather may be perfect where you live and where you're going, excessive rain, snowstorms, flooding and hurricanes in other places en route may cause unforeseen shipping delays. Ship your bike in time to give it an extra day or two to get there ahead of when you need it – just in case."
Great tips. Don't skimp on packing, and don't cut it close on time.
Learning how much it costs to ship a bike, and how to do it carefully, is important both for buyers and sellers, as well as traveling cyclists and destination racers.
If you want to use our recommended service at Bikeflights, you can find them here.
Von Collins is an accomplished triathlete and cyclist, and the author of four fitness and training books: Smarter Running, Your First Triathlon Guide, Fit Foods, and 30 Rut-Busting Workouts.
Von has been cited as a triathlon, cycling, and fitness expert by Healthline, CNET, Forbes, Eat This, Not That and other major outlets.
Von has done dozens of triathlons and endurance bike races, coaches, and is an avid part of the cycling and triathlon community.