Cervelo Triathlon Bikes: Our Review
Cervélo is one of the iconic triathlon bike brands, being a heavy-hitter in the triathlon community for more than a couple decades now. I have been a fan of Cervelo since I first learned about the brand nearly 25 years ago. It is no exaggeration to say that Cervélo triathlon bikes are among the best in the industry.
For those who may not be familiar with Cervélo, they are a Canadian bicycle manufacturer that specializes in creating high-performance road, track, and triathlon bikes. Founded in 1995, the company has consistently made rock-solid bikes using the latest materials and techniques, making Cervelo a top choice for many triathletes who want the right bike for the long haul. Their triathlon bike lineup features several models, each tailored to meet the specific needs of every athlete – from the novice to the professional race winner.
Cervelo Triathlon Bikes: Overview and History
In pursuing this mission to create really good tri bikes for the masses, Cervelo developed various innovations in bike design, focusing on reducing air resistance and improving overall performance. They've built a reputation for being at the forefront of the triathlon bike industry, exceeding expectations in technology and design.
One thing I've noticed both when riding Cervelo tri bikes as well as talking to other triathlons in the transition area on race day is their attention to detail. The engineers continuously refine and optimize the frame's geometry and carbon fiber layup. This meticulous approach has led to some remarkable advancements in aerodynamics, stiffness, and weight saving.
Cervelo's triathlon bike lineup includes the well-known P-series and PX-series. These models serve different triathletes' needs, depending on their preferences and performance levels. The P-series has been a mainstay for Cervelo for many years. The P-series offers a balance between speed, handling, and comfort, while the PX-series focuses more on ultimate aerodynamics and faster race times.
A few accomplishments Cervelo has achieved include:
In 2000, their P3 model was the first triathlon bike to feature an aerodynamic seat tube design
In 2008, the Cervelo P4 set numerous triathlon world records
The Cervelo P5x, released in 2016, was the first disc brake-specific triathlon bike
Cervelo's dedication to research and development, coupled with their innovative designs and technologies, has propelled them to become a leader in the triathlon bike market. As someone who enjoys pushing their limits in triathlon events, I find Cervelo bikes to be a reliable and high-performing choice, with a fit that accommodates many types of rider frames.
Cervelo P5x: The Superior Model
If you have the budget, the P5x is a bike that will give you the best chance at turning in your best race times possible. As a triathlon junkie, I am always curious about each brand's top-of-the-line tri bike. Cervelo's P5x is undoubtedly one of my top recommendations to fellow triathletes who are serious about the sport, as it is a great model overall.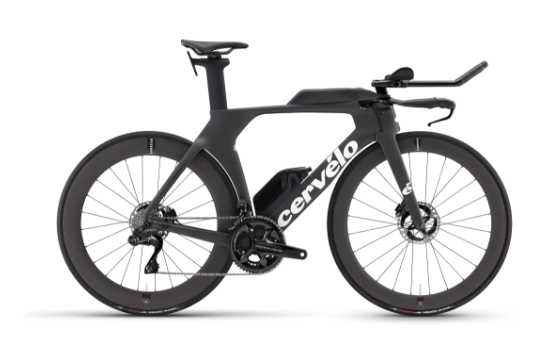 The P5x is designed with an emphasis on aerodynamics in the saddle, ensuring top-notch performance throughout every ride. Crafted with a gorgeous fully-integrated carbon frame and top-of-the-line components, Cervelo has optimized this bike for speed and efficiency in every aspect. The carbon fiber frame is both lightweight and incredibly stiff, improving my ability to transfer power and maintain a strong, efficient riding position. You will feel nothing but the tires rolling on the pavement.
Cervelo's P5x innovation doesn't stop at the frame design. I found one of the most interesting features is the fully-integrated storage system. This includes a hydration unit, food storage, and a top tube storage box, which enabled me to carry all my necessary race day essentials without sacrificing aerodynamics. In a sport like triathlon, every second counts, and having convenient, aerodynamic storage options on my bike has been a game-changer. Compare a nicely-designed, integrated storage area with the typical top-tube or seat bag that a rider uses, and creates drag. Those little things make a difference.
Another essential aspect of a triathlon bike's capability is its adjustability. On my P5x test ride, Cervelo provided a highly adaptable and customizable fit, allowing me to fine-tune my riding experience for optimal comfort and performance. The modular stem system and the wide range of seat post adjustments ensure that I can consistently find my perfect fit. On that note, overall, I found the fit to be really good if you are comfortable riding in aero positions. If you like to be a bit more comfortable, you might want to build the front-end up.
The Cervelo P5x comes equipped with hydraulic disc brakes, offering exceptional and reliable braking power. This is especially beneficial when dealing with adverse weather conditions, wet wheels, or technical descents, where consistent and controlled braking is crucial.
What's the downside? Easily the price. This is a bike you only buy if you are serious about triathlon and have the budget to back it up.
Cervelo P-Series, or P2 and P5: Light and Speedy
Let's say you love the Cervelo brand but are not ready to have 5-figures invested in your bike. That is where the legendary P-series come in to play. On older models, these are known as the P2 and the P5. Both great bikes that have been around the tri scene for a long time.

I'm going to refer to the P2 and P5 in this review, but know that Cervelo now simply calls them both the "P-Series" in its sales and marketing.
The P2 is an impressive machine. It's one of the lightest bikes in its class, which certainly contributes to its speed on the course. I found it incredibly easy to handle and the responsive handling ensured confidence on descents and high-speed turns. It comes stock with a Shimano 105 drivetrain, powerful TRP Spyre disc brakes, and Cervelo's renowned aerodynamic frame design. The P2 is a cost-effective option for those looking to make gains on the bike leg of a triathlon.
The P5, on the other hand, is aimed at more advanced athletes seeking a world-class race machine. It's incredibly lightweight, boasting a carbon frame that is stiff, responsive, and efficient, allowing me to maintain speed and save valuable energy on the course. Equipped with a Shimano Dura-Ace Di2 electronic drivetrain, hydraulic disc brakes, and ENVE SES 7.8 carbon wheels, the P5 is designed for those looking to maximize their race performance.
Some features that make the P-Series, including both the P2 and P5 stand out, include:
Integrated aerodynamics: Cervelo's engineers have crafted the bikes' frames to minimize drag and improve aerodynamic efficiency.
Geometry: The bikes employ a race-specific geometry that helps maintain a comfortable yet aggressive riding position during long courses.
Carbon construction: Both bikes use Cervelo's signature carbon frame construction, ensuring a light and durable build.
Wide gear range: Both bikes are equipped with gear combinations that allow for efficient pedaling on varied terrain.
In my experience with the Cervelo P2 and P5, I've found them to be light, speedy, and efficient choices for triathletes of all levels. The fit is as aggressive as you want it to be. If you like being in aero, then any of these Cervelo tri bikes will work.
Cervelo Road Bikes
Let's say you need a more versatile bike than just a pure tri bike if you are plunking down thousands of dollars. I have no problem recommending someone consider a Cervelo road bike as their primary road and tri bike. You can always add aerobars if you want the ability to be in that position, knowing that the frame geometry won't be exactly the same as a tri bike.
I really like this option for many riders, especially those who do more group rides than triathlons. There are a few Cervelo road bikes to consider right now:
First, the R5 is a lightweight road bike that is designed for climbing and the most demanding races. Its refined stiffness-to-weight ratio, balance, and responsiveness make it the ideal choice for those who prioritize lightness and agility. For triathlon usage, some adjustments might be necessary, such as a more aerodynamic cockpit and a forward saddle position to optimize for the time-trial position.
Next, the S5 is Cervelo's flagship aero road bike, boasting advanced aerodynamics and built for speed. It features a distinctive V-shaped stem and an integrated handlebar system, reducing air resistance and allowing riders to slice through the wind. The S5 can be easily converted for triathlons by adding clip-on aerobars and optimizing race-specific components like triathlon-specific saddles and deep-section wheels.
The Soloist was actually one of Cervelo's earliest road bikes that pioneered aerodynamics in road cycling, but it still holds a special place in their lineup. I remember looking at a model of this bike back when I first got serious about road riding, years (decades?!) ago. Though it might not be as advanced as the newer S5, the Soloist can still be converted for triathlon use by adding aerobars and optimizing the fit for a more aerodynamic position.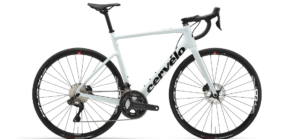 Cervelo's Caledonia is an all-road bike designed for versatility. It features a comfortable endurance geometry and clearance for wider tires, making it suitable for a variety of terrain. While it may not seem optimized for triathlon at first glance, some riders might prefer its balance of comfort and performance for longer events. With the addition of aerobars and some component adjustments, the Caledonia can be transformed into a competent triathlon rig.
While the Caledonia is the closest thing Cervelo has to an entry-level road bike, the pricing is still on the high end. That is the one downside of Cervelo — they have moved away from making much in the way of entry-level-priced bikes.
Which wheels and tires to use on your new Cervelo bike?
Decision #1 is which bike to buy. Decision #2 is definitely which wheels and tires to put on the bike. This is where the options – and the potential range of investment – is nearly unlimited, so let me help you answer it.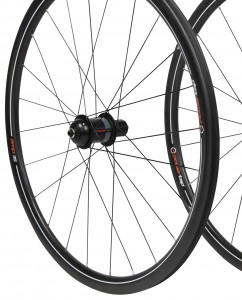 If I am guaranteed to be riding on good, smooth, clean riding surfaces, it can be fun to go with a super-slick tire, but I usually advise someone to get a tougher tire. My best road bike tires have been those that combine durability with being "lite enough." You want a tire that combine excellent grip and speed, with not creating a flat on every-other ride. Flats slow you down WAY more than a little extra weight on the tire.
When riding on rougher or mixed terrain, I opt for a wider tire that provides more comfort and durability. Something like the Schwalbe G-One Speed could be an ideal choice in this situation. The wider tire offers better shock absorption and grip on uneven surfaces, ensuring a smooth and comfortable ride without compromising too much on speed. If your bike specs can handle the width, you may even want to consider a gravel bike tire if you find yourself on unpredictable surfaces during your typical rides.
In terms of tire pressure, I make sure to follow the manufacturer's recommendations for my specific tires. Lower pressures may help with grip and comfort when tackling rough or uneven terrain, whereas higher pressures are better suited for smooth roads and racing conditions. Of course, higher-pressure typically results in fewer flats on clincher-style tires, too.
Here's a quick summary of my tire recommendations:
Smooth roads and racing: Continental GP 5000
Rough or mixed terrain: Schwalbe G-One Speed
Chain and Derailleurs: Power Transmission
I'm a stickler about shifting and power transmission, so I took a good look at the Cervelo gearing, derailleur, and chain setup.
First, the chain. In Cervelo's premium triathlon bikes, they often use the Shimano CN-M8100, a 12-speed chain that provides a smooth and efficient ride. This chain has been specially designed to have improved chain engagement, better retention, and reduced wear. I didn't ride it enough to comment on the wear, but found that it results in a silent drivetrain operation.
As far as the front derailleur, Cervelo triathlon bikes typically use high-quality front derailleurs that offer precise gear shifting. These front derailleurs are compatible with a wide range of cranksets to suit your personal preferences. With their easy setup and reliable performance, I am more than satisfied with the gear changing on the Cervelo, even when shifting under a bit of load (which I try not to do, but sometimes you forget!)
As for the rear derailleur, Cervelo incorporates top-of-the-line options that ensure smooth and consistent shifting across all gears. They are lightweight and highly durable, making them perfect for long distances and challenging terrain.
Ways to save money on your Cervelo Tri bike
Like I've written about throughout this piece, the Cervelo brand of today has one big flaw: The price. These bikes can be expensive investments, but there are ways to save on your Cervelo Tri bike purchase.
If you are digging for ways to get your Cervelo for a little less cash outlay, here are my tips:
Buy a used bike: One of the most effective ways to save money is by purchasing a used Cervelo Tri bike. Many triathletes upgrade or switch bikes, and you can find great deals on used bikes online or at local bike shops. Ensure to thoroughly inspect the bike's frame, wheels, and components for any signs of wear and tear or damage. My favorite place to buy used is through The Pro's Closet.
Look out for sales and discounts: Retailers occasionally offer sales and discounts on new bikes, especially at the end of a model year or during holiday promotions. Keep an eye on the Cervelo website, subscribe to newsletters, or follow bike shop social media accounts in order to be informed when sales and discounts are available. I find that anytime after about Labor Day is a good time to start looking around for the prior year models at discounted prices.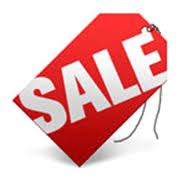 Choose the right model: Depending on your budget and needs, you might not require all the features of the top-of-the-line Cervelo Tri bike. I recommend taking the time to research different models and compare their features and prices. It's possible to find a more affordable model that still meets your performance requirements. By buying the right model up front, you will keep your bike longer and not need to reinvest which can save a pile of money.
Buy only necessary components: Triathlon bikes can come with an array of accessories and components. It's important to prioritize your needs and spend money only on what is essential for improving your performance. I recommend that people consider upgrading the wheelset if they are not thrilled with the standard option, however on Cervelos, you are going to get great components all around.
Von Collins is an accomplished triathlete and cyclist, and the author of four fitness and training books: Smarter Running, Your First Triathlon Guide, Fit Foods, and 30 Rut-Busting Workouts.
Von has been cited as a triathlon, cycling, and fitness expert by Healthline, CNET, Forbes, Eat This, Not That and other major outlets.
Von has done dozens of triathlons and endurance bike races, coaches, and is an avid part of the cycling and triathlon community.