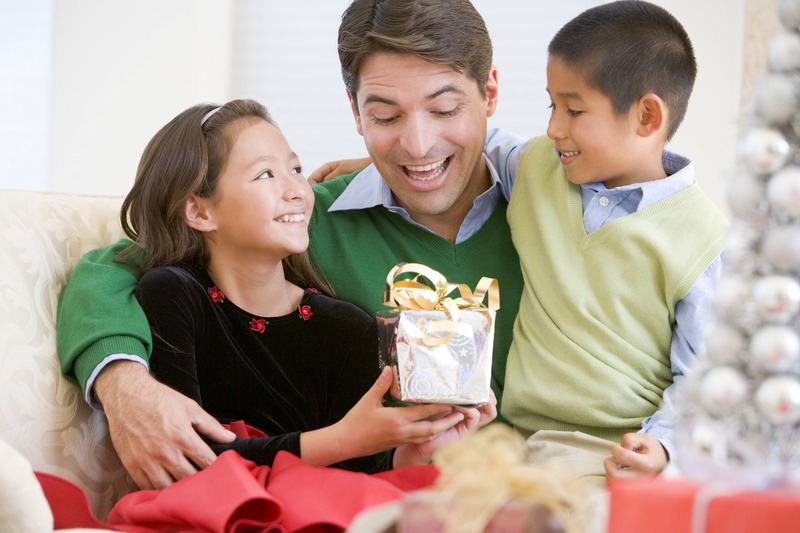 Triathletes can be a finicky bunch to buy gifts for.  It is a sport of habits, and many triathletes have developed detailed habits that they don't veer from.  Even getting them the wrong flavor of Gatorade can disappoint them.  What's worse, triathlon gear can vary in price extremely.  How do you know your triathlete wants their next bike to be of the $3,000 variety, or is way past the point of entry-level tri shorts?
If you have a triathlete on your gift list, there are a few things you can get them that would be universally appreciated and not violate any crazy habits or rituals they have in place.  Furthermore, they are gifts that even an avid triathlete with a closet full of gear can always use.  Follow this list, and you will be a big winner with your triathlon gift.
For the Beginner
A beginner triathlete probably needs a bit of everything, and if they are setting out to do their first race this summer, there is a good chance they are starting with a pretty bare stable of gear.  If they've hinted at what they want, you could always step up and buy them something like an entry-level tri wetsuit that they could use for years.  Short of that, a great gift for a beginner triathlete is an instructional video or book to help them gain the right technique from the start.  We recommend the Total Immersion Open Water Swim DVD (with a discount if you use our code TWSTI), which will teach them the fundamentals of swimming in a lake and give them more confidence and better form in the water.  Couple that with the Triathlete's Training Bible, a go-to guide by Joe Friel for the basics of triathlon training, and you'll have your newbie on the track to a successful first race.
Another, very practical stocking-stuffer is getting your triathlete some new tire tubes or CO2 cartridges.  These are items nearly every cyclist carries with them on rides in case of a flat.  Just be sure you know what kind of bike tires they use, because there are some that do not require tubes.
For the Intermediate
The intermediate triathlete has probably done a few triathlons, and is indicating that they enjoy the sport and may make it a more serious hobby.  You can help them by giving them something that most triathletes don't immediately buy for themselves, a triathlon transition bag.  This is the bag that triathletes use on race day and is made specifically for the gear you use during a race.  A good race bag, for example, will have a place for the bike helmet and a waterproof area for a wet wetsuit.  We Recommend going with a high-end bag that will last for years, our favorite being the Louis Garneau Tri Pack TR-40 Bag.  It comes highly rated by serious triathletes and is manufactured by a maker who produces quality products.  For those on the budget, you might be able to find the smaller, simpler Garneau TR-30 bag for about $25 less, which is still a good product.
For the Expert
Buying a gift for an expert triathlete is a little like buying a guitar for a rock star.  Most advanced triathletes are also gear junkies, and enjoy shopping for major gear themselves.  Still, there are some things that avid triathletes cycle through, and can always use more than one of as backups.  The ability to add some "gear depth" to their closet will always be welcomed.  Good cycling or running tights are one option, especially for those in colder climates.  Any triathlete, however, needs plenty of bike gear to get them through the season.  So…   We Recommend that for the expert triathlete who may have everything, they can always another pair of triathlon shorts or high quality bike shorts.  The DeSoto Tri Short at $80 is a favorite of longer-distance triathletes from a growing brand known for quality.  Avid triathletes sometimes prefer to train in their tri suits, wearing them out a few times per summer, so they may benefit from more than one set.  Since they may also have days where they focus on long bike rides, the Garneau 3K Alveo bike short for $100 can make those rides more comfortable.  These shorts are known for simple design and great durability.  Bike shorts are also something that every serious cyclist needs several of, so if they already have a set or two, they will still love your gift.
If you need something that will impress your triathlete, consider a Powermeter.  We like Garmin's New Powermeter for the cyclist who has everything.  Casually ask them if they have ever heard of a powermeter.  If they say anything other than "yeah, I have one on my bike!" you might be on to a winner.  A powermeter is a cycling device used by serious, competitive cyclists.  It allows the rider to measure their power output, which can be a more precise way of gauging effort than simply measuring RPMs or speed.  The catch:  powermeters are expensive.  If you have the budget, though, this can be a gamechanger in your training.  Garmin's Vector is pedal-mounted, which is different than most crank-mounted meters.  One great feature of the pedal-mounted Vector is that you can measure the effort from each foot individually, providing a good sense of if your stroke is balanced or not.  Best of all, the pedal-mounted devices are small and light – one of the more subtle powermeters we have ever seen.  Like we said, it is not cheap, so probably a better gift for serious triathletes who tend to spend more than $2,000 on their bike.  Price is not trivial at $675.
If you still are uncomfortable choosing a product, consider a gift certificate from a reputable online gear seller, although we don't think you can go wrong with the suggestions listed above.  Find the right gift for your triathlete using this guide, and you'll help feed their hobby with something they can truly use.
Triathlete Stocking Stuffer
There are two great stocking stuffers for any triathlete.  First, every triathlete goes through swim goggles.  Get them a great all-around pair, such as the Aquasphere Kaiman, and they will be sure to
use them either in their regular swim sessions or as a backup to have in the gym bag.  Second, every triathlete we know goes through a few pairs of speed laces each year.  You can't go wrong by spending $10 on a pair for your favorite.