Browsing All Posts By
ADMIN Pearl Izumi (technically spelled iZUMi) has been cranking out some of the best triathlon clothing – and overall workout gear in recent years. While we often write about Pearl ...
READ MORE +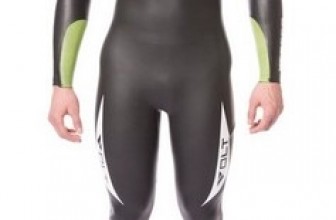 For triathletes focused on their first open water swim, many questions often exist.  What should be the swim strategy?  How do you handle choppy water or difficult crowds?  What ...
READ MORE + Shimano's RS80 line of carbon wheel is part of its Road Sport category, and represents Shimano's Ultegra componentry.  The RS80 with the C24 profile can usually be found for ...
READ MORE + The Zoot Prophet at a list price of $650 (but you can get it for as low as $520 through us) is the top-of-the-line wetsuit from Zoot, a trusted maker of high-quality triathlon and ...
READ MORE + We are always on the lookout for the best triathlon wetsuit deals on the market.  Wetsuits are a little like clothing -- makers create inventory that they need to sell, or switch ...
READ MORE + DeSoto's T1 Wetsuits are known above all else for one feature: their innovative 2-piece construction.  DeSoto is the only brand to feature a 2-piece wetsuit, and the small but ...
READ MORE + Late each summer, we start seeing lots of marketing of season-end triathlon gear sales.  Triathlon wetsuits, bikes, suits, and other gear seem to all have big clearance sales.  We ...
READ MORE + Taking a wetsuit off, whether during a triathlon or after a training session, is something that can take a little practice.  Wetsuits are designed to be very snug and keep you ...
READ MORE + Around July or August of each year, many popular triathlons struggle with the question of whether they should allow wetsuits or not.  We outline the recommended temps for using ...
READ MORE +