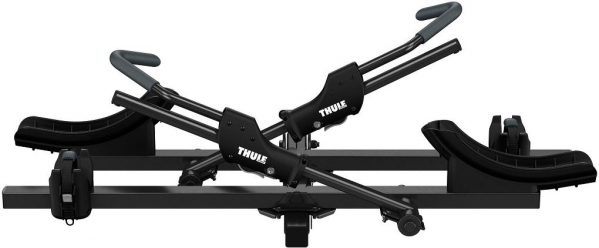 Perhaps you are between tri seasons, or getting ready to buy a gift for a friend or family member.  In addition to training, it is time to get your gear in order.  We have found some of the best discounts for you.  Some of these are limited-time specials, others are closeouts.  Either way, they are a chance to save lots of money.  These are great for last-minute holiday shopping, or for getting a head start on your own training.  By clicking on the links in each description, you will get access to the deal unless we note that a coupon code is needed.  Enjoy!
Tri Wetsuits and Gear:
Blueseventy is clearing out some of their Reaction Wetsuits for 55% off.  This is a great opportunity to get one of our favorite all-around wetsuits for an incredibly low price.  At last

check, several common sizes were still in stock.  here.

Xterra Volt Wetsuit.  This quality wetsuit is 60% off. An excellent entry-level wetsuit that combines triathlon-specific functionality at an affordable price.  Normally $211, all sizes are available for $139.  here.
Louis Garneau Comp Tri Suit.  One of the tri suits that we've reviewed for years, and has always rated highly.  LG is a quality gear maker and they offer a 1-year warranty.  35% – 60% off depending on size.  Normally $115, available here.
Orca Core Triathlon Suit.  A great one-piece triathlon suit, made by a renowned swim gear maker.  Features aqua-glide for smoother swimming.  Normally $129, yours for $77.  40% off.  Find here.
Xterra Vortex Wetsuit.  Xterra's midrange all-around wetsuits, a tried and true model that we love.  Get 25% off right now — Use our code, 'EBOOK', for this incredible deal at Xterra!
Pearl Izumi In-R-Cool Triathlon Shorts.  Anyone who has been a longtime reader of Complete Tri knows that we love Pearl Izumi.  Reliable and comfortable, every single time.  The In-R-Cool triathlon shorts are always a winner.  21% off, here.
Cycling Equipment: 
Louis Garneau X-Lite Cycling Helmet.  A great road bike helmet, high-end, and a great deal today.  35% off.  You get for around $125-$130 (depending on size), normally $170!
If you need a way to get your bike around, there is one way we prefer to do that for our high-end road and tri bikes.  It is with a wheel-claimping hitch-mounted rack.  Thule makes a great one that is 20% off right now.  Here.
Run-Specific Gear:
Manzella Windstopper Gloves, the tried-and-true running and cycling glove for so many.  All-purpose, thin, and effective.  They are not just for winter — the gloves can be useful on summer and fall rides as well.  $10 off right now through Amazon.
Speaking of great deals, don't miss our piece on the best triathlon watches.  It outlines some great deals on an essential piece of precision training equipment that we think every triathlete should invest in.
Yes, there are some great deals to be had, and we will keep finding more for you.