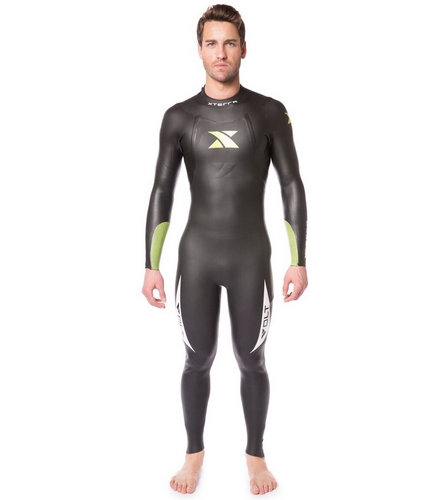 We are in the 2017 triathlon season.  In addition to training, it is time to get your gear in order.  We have found some of the best discounts for you.  Some of these are limited-time specials, others are closeouts.  Either way, they are a chance to save lots of money.  These are great for last-minute holiday shopping, or for getting a head start on your own training.  By clicking on the links in each description, you will get access to the deal unless we note that a coupon code is needed.  Enjoy!
Tri Wetsuits and Gear:
Cycling Equipment: 
Louis Garneau X-Lite Cycling Helmet.  A great road bike helmet, high-end, and a great deal today.  35% off.  You get for $135, normally $170!
Cooler Weather Workout Gear:
Pearl Izumi's Conductive Running Gloves.  It is 35% off.  Normally $30, yours for $19.35.  This is one of the top running gloves on the market this year, and warm enough for cycling in the winter as well.  Great thermal qualities and looks good too.
Baleaf's Windproof Shell is great for running and cycling in cold and rain.  It is 60% off at $39.99, and you can find it here.
Manzella Windstopper Gloves, the tried-and-true running and cycling glove for so many.  $10 off right now through Amazon.
Speaking of great deals, don't miss our piece on the best triathlon watches.  It outlines some great deals on an essential piece of precision training equipment that we think every triathlete should invest in.
Yes, there are some great deals to be had, and we will keep finding more for you.